Monday, February 27th, 2012 at 7:30 am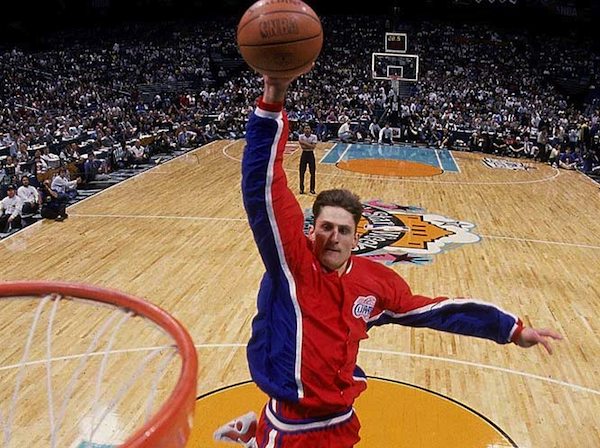 Ugh, remember that dunk? See, when there are dunks like the one below during the All-Star game, what is the point of having an NBA slam dunk contest anymore?
That, friends, is a sick dunk. A sicker dunk than I saw during the whole dunk contest at least. Its a shame superstar player like LeBron didn't participate in the slam dunk contest this year and that instead we were left with B list performers using black lights from your local midnite bowling alley and jumping over people. Not really all that interesting to me. The utter lack of defense played in the All-Star game these days allows for dunks like the above all.the.time. I mean the final score of the
All-Star game was 152-149
. There was NO defense being played as evidenced by this awesome alley-oop dunk by Kevin Durant and Chris Paul:
Just nasty. How about some more LeBron?
Ok, for real, its far more interesting to watch guys cut lose in the flow of a game rather than have 10 attempts at a lame dunk that once you've seen botched three times you could give a rats ass about. Maybe changing the structure of the dunk contest is in order, maybe paying out premiums for actual All-Stars to participate in dunking contests is called for but personally i'd rather just let the contest die the death it has deserved since Brent Barry won it lo these many years ago. Dumping the contest even might make for some more entertaining dunks throughout the actual game since it would be the only place to showcase one's dunking prowess. The All-Star game itself is one step away from a Harlem Globetrotters game as is, just let them go wild.
But hey, congrats Jeremy Evans…you won with these.