Monday, February 4th, 2013 at 8:00 am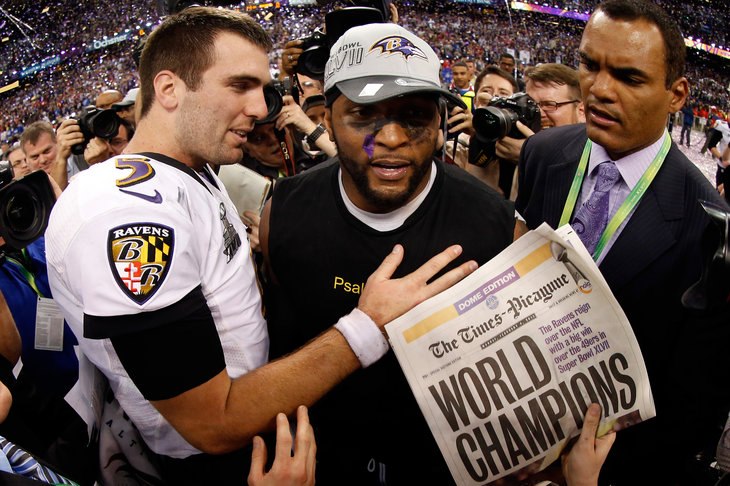 In a Super Bowl that was wayyyyy closer than it should've been, the Baltimore Ravens defeated the San Francisco 49ers by the score of 34-31.  This game really had everything one would want in a solid Super Bowl match-up.  It had a bizzare 30 minute blackout in the middle of the 3rd quarter.  It had the 49ers making a furious 2nd half comeback only to fall short with under two minutes to go in the game.  It had special teams touchdowns, a random fakes field goal and it even a safety.  This game was one defensive touchdown away from having every type of exciting play a football game should have.
And now, sadly, the season is over and we must wait until next autumn before football season comes around again.  We'll have the next 6 months to talk about if Joe Flacco is "elite", if Ray Ray actually did murder someone, if Alex Smith will attempt to murder Jim Harbaugh only to fall short because he is not an elite enough murderer.  Sigh…i'm going to miss football.