Tuesday, January 15th, 2013 at 9:27 am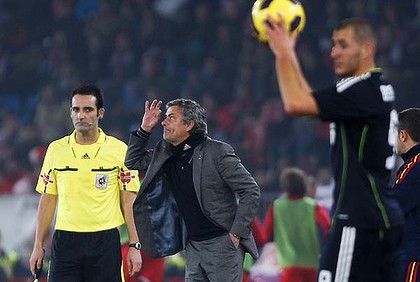 Say what you will about The Special One but he's always into something. Language NSFW. When he's not poking opposing coaches in the eye or calling out managers, he's letting you know he won't stand anyone calling out Ronaldo for diving. Good thing there are some things he kicks better than soccer balls.
Mourinho could be in trouble with the law after he and his bodyguard got into a confrontation with a fan. It is alleged that the bodyguard smashed the man's cell phone and Jose literally kicked the guy in his ass. One can only hope he did it while the guy was bending down to pick up the phone and Yakety Sax was playing. Let this be a lesson to all. This is why you bend at the knees instead of the waist.