Friday, July 1st, 2011 at 7:00 am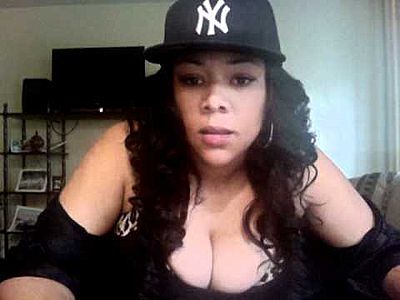 If the digital age has taught us anything its that athletes are complex individuals; often capable of trenchant, thought-provoking, musings over forums like Facebook, and especially Twitter.  Over…dong shots.  We can only wonder, then, why so many of them choose to employ publicists, agents, and armies of people to protect their precious images.
Rebound relationship and Cleveland Cavaliers rookie guard Kyrie Irving told police yesterday that a 24-year-old model and Bronx resident was harassing him via twitter.
Irving, 19, filed a harassment complaint against Jessica Jackson, a 24-year-old Bronx resident who he met on Twitter under the username @MissHawaii, police said.

The basketball star told police that Jackson, a model, contacted him via Twitter earlier today, violating the no contact order issued by West Orange Municipal Judge Margaret Pavovano on Tuesday.

According to the police report, Irving said he received "terroristic threats" from Jackson between March 22 and May 17. He filed a harassment complaint May 17.
Blacksportsonline is now reporting that Miss Hawaii, real name Jessica Jackson, may actually be a call girl (bow tie spins, eyes pop out of head).  She claims she has video of Kyrie flogging the bishop, too.  Wait, you mean to tell me that a professional athlete was associating with a person reportedly in the sex trade!?
The site also reports that Miss Hawaii sent a series of threatening messages to Irving, and even made comments about his deceased mother. I usually just ask them to walk me around like I'm a pony and put cigarettes out on my tongue.