Friday, December 10th, 2010 at 9:28 am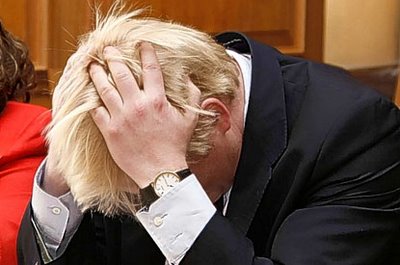 Enough has been made about Russia and Qatar (Katar or Quatar if you're an American Twitter user) respectively winning the 2018 and 2022 World Cups. You can find critiques of either choice all over the internet. If you want some level-headed perspective, look to the English tabloids. At least government figures are taking the vote in stride.
Mayor Boris Johnson of London took away free hotel rooms reserved for FIFA during the 2012 Olympics after England was denied the chance to host the World Cup.
FIFA president Sepp Blatter and his team had been in line to benefit from the rooms during the two-week sporting extravaganza in the city.

However following the controversy of the 2018 World Cup vote, which saw England knocked out at the first-round stage with just two of a possible 22 votes from the FIFA executive committee, Johnson has decided that they should not receive the freebie.

He is yet to comment on the decision, which was taken after he met with Sebastian Coe, chairman of Olympic organising committee LOCOG - the body responsible for handing out the accommodation.
That'll show FIFA. Now they'll have to sleep under a bridge or shack up in a hostel with a bunch of construction workers and hippie tourists. Nothing like the image of Jack Warner sharing a shower and bunk with some hippie from Argentina who smells like patchouli and sings Manu Chao to himself in his sleep. Little does Pedro know that Jack does a mean rendition of "Dollar Wine".
It's going to be a long two weeks. Get your ass to Mars.