Thursday, January 24th, 2013 at 1:01 pm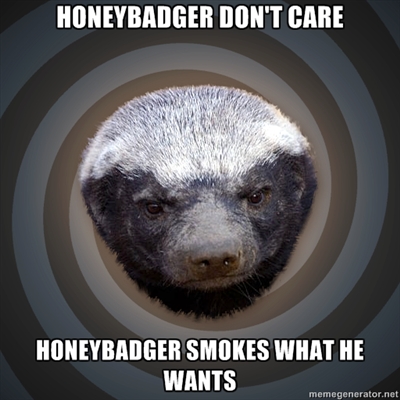 "I haven't scripted any answers to any questions. This is the real Tyrann right now." The New York Post neglected to add, "…as he hit the jumbo slow so it sizzled. Smoke filled the air around the reporters as he coughed and offered it up. 'Yo somebody hit this. I gotta go cover some outs and slants.'"
Of course the Jets are interested in Lue. Why not? It makes sense. Antonio Cromartie lining up across the field from the Honey Badger. Tim Tebow sulking in his Soul headphones. Hopefully they can't move Gator Jesus and Rex gets a tattoo of a honey badger defiling his wife on his other arm.
"[NFL scouts] are definitely going to be concerned about my off-the-field habits," Mathieu said. "But it's definitely something I've cleaned up. I'm molding into a smart young man now."
For example, I know to tell my friends to wait until I let them in instead of trying to bust through the security gate.
Hard Knocks should just keep camera crews at Hofstra and Florham Park all year.