Friday, April 19th, 2013 at 3:08 pm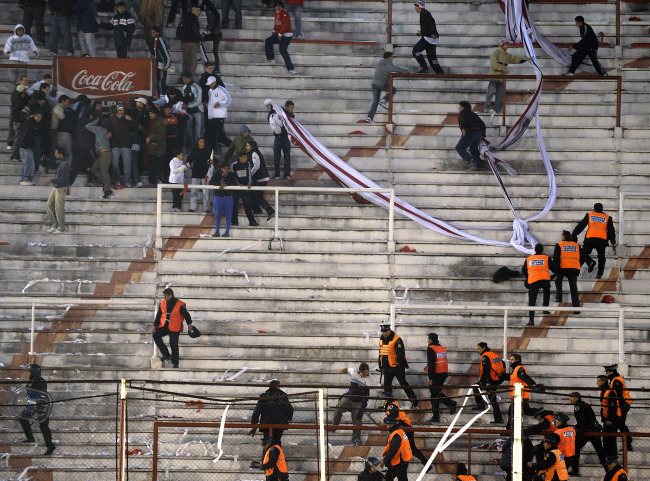 Dean Wormer told Mr. Dorfman that fat, drunk and stupid was no way to go through life. Losing soccer tournaments isn't either at least if you play in Argentina.
Injury was added to insult after Huracan lost to Godoy Cruz in the Copa Argentina and their fans attacked the players as they showered following practice.
A group of furious fans disguised in masks bum rushed the locker room, beat up the players and stole their possessions. Several of their cars were also vandalized.
South American fans are known for their fanaticism but beating up players is usually handled by other players or drug cartels. Supporters threatening players is more of an Italian move. Hooligans punching horses is more of an English thing. Robbing players is the signature move of Liverpool and Naples.