Tuesday, April 9th, 2013 at 10:10 am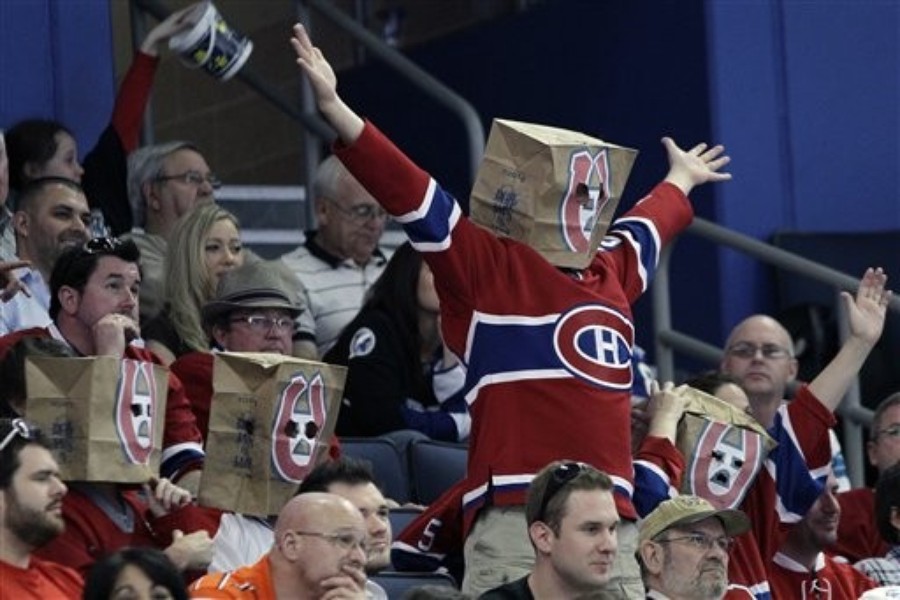 Bribing public officials isn't unique to Chicago, Washington DC or even this country. Canadian officials are down for a little quid pro quo although their demands are uniquely America Jr.
Montreal is caught up in the rapture of the Charbonneau corruption inquiry. It's got everything you would want. Bribery, mafia involvement, bid rigging, price fixing and free hockey tickets.
A half-dozen employees from the city's engineering department have testified and every single one of them has admitted to taking free hockey tickets whenever they could get them.

They were wined, dined and bribed by construction bosses. Some took gifts ranging from golf vacations to free home renovations. Some accepted money, some said they refused it. One witness said he drew the line at prostitutes and declined to accept the paid company of young women.

But nobody said no to Habs games — the hottest ticket in a hockey-mad town.
Imagine if Richard Daley could have bought off Chicago aldermen with nothing but Blackhawk tickets. Flying cars and moving sidewalks everywhere. A Kuma's and Tuman's Alcohol Abuse Center on every corner.
Habs tickets are serious business in Montreal. Individual tickets can go for almost $100 before they hit the resale market. Once they do, forget about it unless you work for the city of Montreal.
Some Montreal municipal employees managed to get tickets for $0.

In exchange, they did a few favours for construction bosses.

Some allegedly doctored work plans, approved false expenses, or shared inside information that ensured certain companies won bids and subsequently inflated the price of a project.

Their work helped businessmen set up a construction cartel in the city, in which a small cabal rigged bids and overcharged for public works. Under that system, illicit profits were divvied up between companies, municipal officials, political parties, and the Italian Mafia.

In at least one case, the hockey tickets appeared to have been as coveted as a bribe.
Taking Habs tickets in return for favors was "standard procedure".
Hockey tickets also work as currency at the national level. Ottawa is flush with lobbyists handing out Senators tickets like hot cakes. One can only hope they're more discreet and have a little more pride than Mayor Adrian Fenty and the DC City Council members who fought over Nationals tickets like children. That's nothing new to DC residents.
Then there was the recent report of a Canadian diplomat charging taxpayers $10,000 to host business officials in a private box at a game in Pittsburgh — a practice that Foreign Affairs Minister John Baird ordered stopped.
Forget international fact-finding junkets to exotic locales. We goin' to Pittsburgh to see the Pens and get some Primanti Bros. for the drive back to Ottawa! Saku Koivu! That's what I'm talkin' aboot!
It's good to see the Canadians aren't letting a little inquiry get in the way of business as usual. The Star reports that the Montreal City Council is still awarding contracts to construction firms that are still under investigation. Keep it réel, Habs.