Another champion leaves but Strikeforce is doing great, proclaims no one
Tuesday, October 18th, 2011 at 12:42 am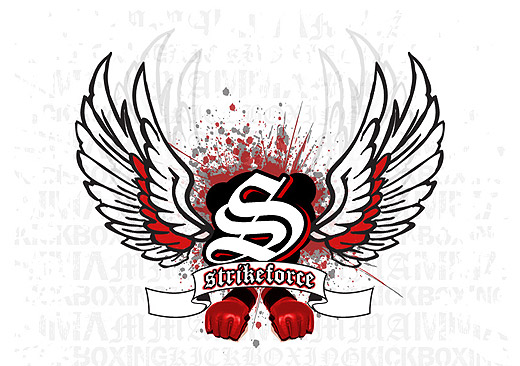 Ex-aerobics instructor and bald Vince McMahon Dana White has been on a subtle mission to ruin Strikeforce since the UFC announced that it was purchasing the U.S. fight promotion earlier this year. While the UFC is indeed the top dog in the U.S., with apologies to Bellator, Strikeforce still represented an alternative to see fights from people who didn't have to kiss Dana's ass, or who the UFC demonstrated no patience for in earlier forays. Strikeforce brought us the likes of King Mo, Fedor, Gina Carano, and Alistair Overeem.
First, we saw Jake Shields shift over to the Octagon, then Strikeforce occasional heavyweight champion Alistair Overeem was announced to fight in December against Brock Lesnar (boing!), and now Strikeforce lightweight champion Gilbert Melendez is likely to make the switch.
Pull guard and sink in a guillotine, ESPN:
UFC president Dana White said he wants to have Melendez in his promotion very soon.

"We do want to bring Gilbert Melendez over [to UFC] and we're looking at it right now," White said Saturday night. "We're going to bring him over ASAP."

It was believed that Melendez (19-2) would defend his Strikeforce title in December against Jorge Masvidal. But White further emphasized his desire to have Melendez's next fight be in UFC.

"We're looking to bring him over right now," White said.

White refused to guarantee a title shot for Melendez in his first UFC bout, but he would not rule it out.

"It's a possibility." White said. "The thing is, that division is stacked.

"And usually timing has a lot to do with it."
The article goes on to note that, in total, four Strikeforce champions have vacated, including Dan Henderson, and welterweight Nick Diaz, and they are all in UFC now. Meanwhile, Paul Daley sits by the phone pretending to play bridge, and Keith Jardine is probably underneath a bridge right now sharing a can of turpentine with Boxcar Joe after they boxed for a sandwich. Where is my source for this information, your mom, that's who!! (points to crotch).
Tagged with: Alistair Overeem • Bellator • Brock Lesnar • Dan Henderson • Dana White • Fedor • Gina Carano • Keith Jardine • King Mo • Strikeforce • UFC
Filed under: Uncategorized
Like this post? Subscribe to my RSS feed and get loads more!