Joe Paquette Jr. Is The Matt Millen Of Detroit Lions Fans
Tuesday, August 31st, 2010 at 8:00 am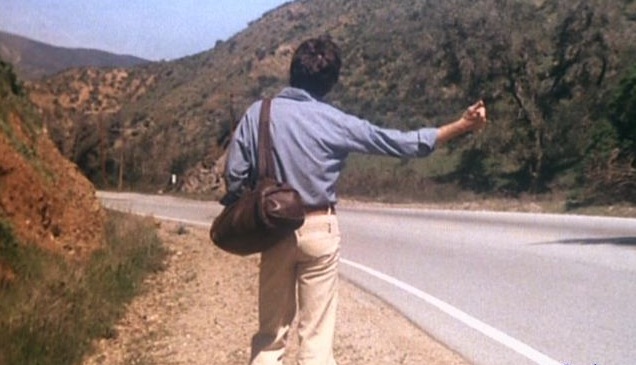 It's not clear what Joe Pacquette Jr. expected when he showed up at the Detroit Lions headquarters. It sounds like he received a pat on the back and a handshake from QB Matt Stafford and head coach Jim Schwartz. Did we mention he walked 400 miles to get there?
Joe Paquette Jr. walked 400 miles from his home in Michigan's Upper Peninsula to Detroit for one reason. He is a die-hard fan of the Detroit Lions. And he wanted the team to know it.

Paquette arrived at team headquarters Wednesday and was greeted by coach Jim Schwartz, quarterback Matthew Stafford and other players.

Paquette, 63, said he started his trek from Munising Aug. 8. He walked as much as 32 miles a day during the two-week journey he hopes inspires the team.
His walkabout must have worked. The Lions barely beat the Browns this past weekend. Who knew some random crazy guy walking 400 miles could do something money and a Super Bowl trophy couldn't? I think I heard Ndamukong Suh thank Paquette for inspiring him to try and take off Jake Delhomme's head. Unfortunately he failed because well … he plays for the Lions.
Tagged with: Detroit Lions • Fail • football • Matt Millen • Matt Stafford • NFL
Filed under: Uncategorized
Like this post? Subscribe to my RSS feed and get loads more!