Andrew "Dice" Clay Should Call Car Races In Australia
Tuesday, July 20th, 2010 at 7:45 am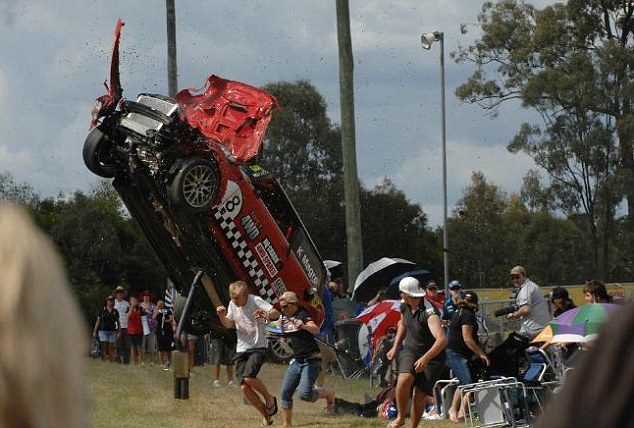 So there I was dodging dingos with a Mini up my ass and I said, "Hey, what am I doing at this race track?"
An auto race in Brisbane, Australia went even further down under when two cars clipped and one flipped into the crowd. Spectators had to run for safety after it went over the safety rail and into the crowd.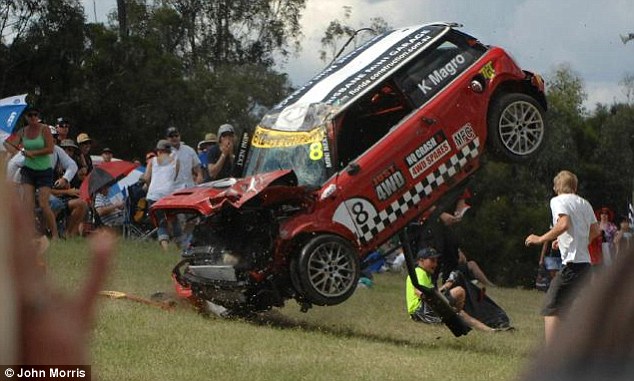 Only two people were hit by the car and neither suffered life-threatening injuries. Both should recover in time to be attacked by one of ten of the most poisonous snakes in the world or a randy kangaroo.
If the horny kangaroo doesn't finish the job, the boxing one will get all Oz on that ass.

Boxing Kangaroo Owns Woman - Watch more Funny Videos
Tagged with: Andrew Dice Clay • Australia • Auto Racing • Golf • Kangaroos • Men At Work
Filed under: Uncategorized
Like this post? Subscribe to my RSS feed and get loads more!