All Hail Your New Overlord, Wizards Fans
Friday, March 26th, 2010 at 2:56 am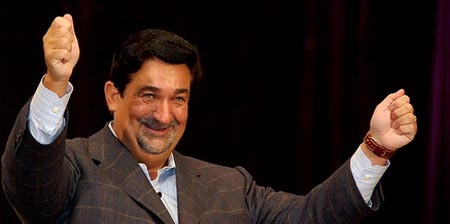 Yesterdaky, Uncle Teddy reached a deal with the estate of Abe Polin on a purchase price for the Verizon Center and the Washington Wizards.  Now, if only the Wizards can stockpile 7 first round picks in the next 3 years or 11 in the next 5 years, get lucky in the lottery with a #1 pick and use that pick to grab one of the greatest players in the game then Uncle Teddy will cement his place in the hearts of all Washingtonians as THE GREATEST OWNER CURRENTLY IN TOWN.
Ted Leonsis appears to be the owner in DC that fans want Dan Snyder and any of the Lerners to become, which I can kinda understand.  He seems to treat people well, doesn't abuse the fact that he is massively wealthy too much, he actually talks to the fans (a novel concept), he hasn't raised ticket prices too much (except this season, YIKES what a hike) in his ownership tenure and has even cut them once or twice…but do not forget he wasn't always this way.  This guy was Dan Snyder Jr. with a violent streak (he did punch a fan once) when he first got the team, buying up aging veterans and constantly trying to compete the wrong way…then he got the sports equivalent of religion and his flock began to gather.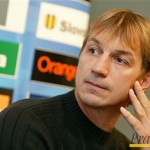 Somewhere after the disastrous 2002-03 playoff appearance, Leonsis discovered the NHL draft and using ancient scrolls that contained the blueprint of the Florida Marlins World Series titles (of all teams!) he sold off every single asset he had for future players and minor leaguers.  People loved getting rid of Jagr in this town, but I can't say that anyone enjoyed watching the Capitals that 2003 season.  Poor Peter Bondra didn't deserve to have his tenure here end like that nor should the best player on your team ever be named Robert Lang.
Nevertheless, from 2002-2006 the Washington Capitals had 11 first round picks.  ELEVEN!  Sure the team sucked balls from 2003-2006 but who cares now, right?  Who are those guys they drafted with those picks?  You might have heard of some of them like: Steve Eminger, Alexander Semin, Boyd Gordon, Eric Fehr, Alexander Ovechkin, Jeff Schultz, Mike Green, and Nicklas Backstrom.  Green, Backstrom, Semin and Ovechkin are the top 4 point scorers for the Capitals this season and Fehr isnt far behind at #9.  So with those accumulated picks and players and a whole lot of luck, he's built a foundation of players that he could control on the cheap for quite awhile and contend for titles…and the fans were happy and decided to fill his church and wear red…lots of red.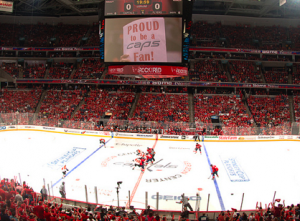 That is the good news.
The bad news is, what happened with the Capitals will likely never happen again and especially not to the Washington Wizards.  God only created the Earth once as far as we know.  The NBA is a different game when it comes to team rebuilding, look at the Minnesota Timberwolves and ask them how rebuilding is going…and they traded away Kevin Garnett!  The Wizards have no assets to trade for picks anymore after their gutting this season.  There is no Alexander Ovechkin to come save the Wizards in the draft either, John Wall is not going to elevate this team to another level even if they get the #1 pick.
Just because Leonsis is now the owner, it doesn't mean that the Wizards are going to suddenly be able to rebuild "the right way".  There is so much luck in the draft it would be foolish to think the Wizards could duplicate the success of the Capitals even if they tried to follow that blueprint.  They also don't have a ton of cash to throw around in free agency thanks to the $100 million albatross in Gilbert Arenas they have.  Rebuilding for Leonsis this time is going to be a lot longer than it was with the Capitals.  Its going to hurt…for awhile.
So, while it is nice to know that the Wizards and the Verizon Center are in good hands in that they have an owner that seems like he will spend the money to look after them the right way, I don't understand the mindset that believes Ted Leonsis will suddenly cure the Wizards of sucking.
They've sucked for over 30 years people…they are going to keep sucking.   If you're a Wizards fan, the team is essentially the girl you love that will break your heart, tease you just enough to lure you back in to give her just ONE MORE CHANCE, only to have your heart broken in a new and spectacularly different way before she lures you in again and starts the cycle anew…on a yearly basis.  As much as people love him…Uncle Teddy ain't gonna change that anytime soon.
Tagged with: Abe Polin • Alexander Ovechkin • Alexander Semin • Dan Snyder • Gilbert Arenas • Jaromir Jagr • Kevin Garnett • Minnesota Timberwolves • NHL • Peter Bondra • Ted Leonsis • Washington Capitals • Washington Redskins • Washington Wizards
Filed under: NHL
Like this post? Subscribe to my RSS feed and get loads more!