Start planning Spike TV's funeral fight fans
Friday, August 19th, 2011 at 4:55 am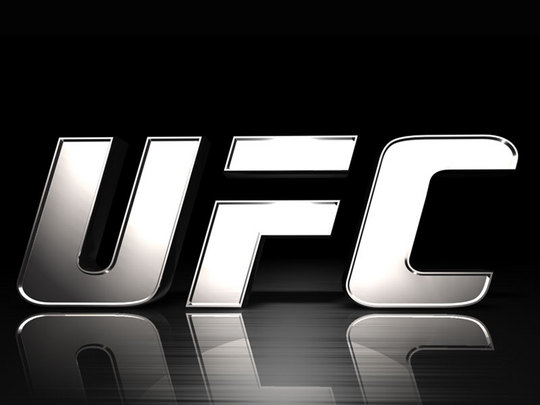 For seven years, about the only thing to watch on Spike TV, other than Seagal straight-to-DVD movies, is UFC. Seriously, UFC Unleashed is on like every five minutes; along with seasons of The Ultimate Fighter, and preliminary fights before UFC events. But that is now about to change.
UFC is taking its talents to Fox, and the FX Network, which is essentially basic cable HBO. No complaints here, they have terrific programming.
That deal included four live specials, two seasons per year of "The Ultimate Fighter" reality show, "Unleashed" – a compilation of one hour shows airing old fights, the important "Countdown" specials aired several times per week that build up the major pay-per-view events and other special programming. Shows like "Unleashed" and "The Best of Pride Fighting Championship" were cornerstones to Spike's programming and as recently as two years ago, UFC programming often took up half of the network's prime-time hours in a given week.
But will Spike be okay without UFC to bolster its programming? Well, probably not. Even with diminished ratings it's still the only draw for the network.
UFC live events on Spike averaged a 1.7 rating from the inception of live specials in 2005 through 2009. But numbers declined to a 1.26 average in 2010. The three events so far this year have rebounded to a 1.37.

"TUF" has been a mixed bag. The late 2010 season featuring coaches Georges St. Pierre and Josh Koscheck was among the highest rated in its history. But even with the company's biggest drawing card, Brock Lesnar, coaching against Junior Dos Santos in the spring 2011 season, it was the lowest-rated season in the history of the show.

"Unleashed," a one-hour taped show, had declined more dramatically as the novelty of UFC programming wore off, dropping from an 0.8 average in the early days to an 0.4 this year. As numbers declined, so did Spike's prime-time average, falling from a top-15 network to where it frequently struggles to crack the top 25. Over the past two years, the number of prime-time hours devoted to UFC has greatly decreased.
Whatever, just get rid of Tito Ortiz and let's get this thing rolling!
(slams head into wall, stumbles backwards, falls over coffee table)
Update: The worldwide leader in sports is now reporting it, I guess it's official.
Additional programming on FX, Fuel TV and Fox Sports Net launches in January. FX will host 32 live fight events a year on Friday nights, including six UFC cards and a complete revamp of the promotion's instrumental reality program "The Ultimate Fighter," which finishes its run on Spike TV with Season 14 starting in September.
Sounds terrific! Now I can tell the women that won't date me that I am staying home for work!
Tagged with: Brock Lesnar • Dana White • Fox • GSP • Randy Couture • Spike • UFC
Filed under: Uncategorized
Like this post? Subscribe to my RSS feed and get loads more!