Nick Mangold Awesomely Photobombs Monday Night Football
Tuesday, August 30th, 2011 at 8:30 am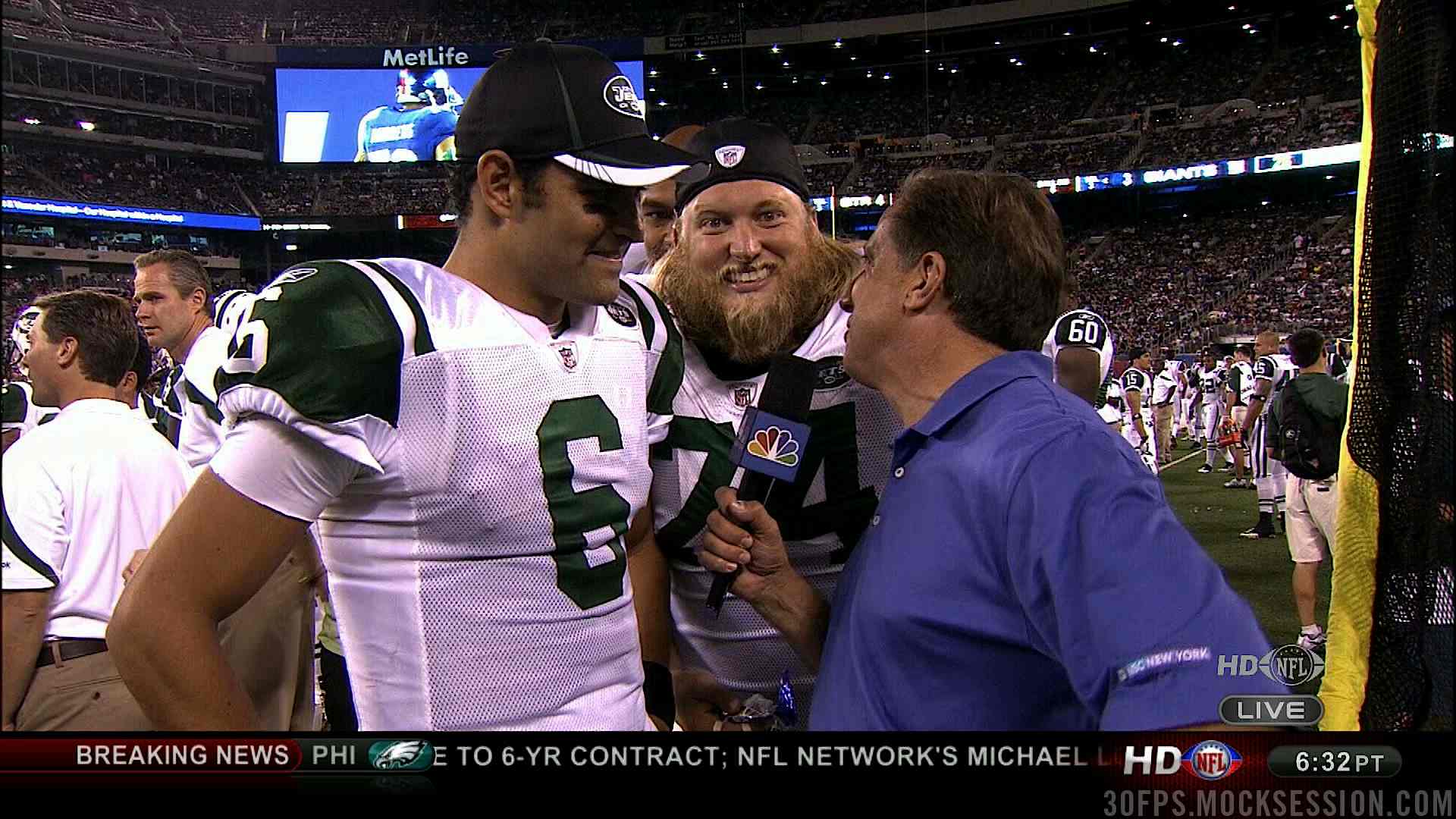 Nick Mangold of the New York Jets has made a habit of interrupting Mark Sanchez' sideline interviews this preseason and this week he made sure to do it again. As far as photobombs go, this one is pretty impressive.
If you wanna see a full slideshow of the interview-bombing , head over to Brooklyn Mutt. If you want video, check out SportsGrid. We're a full service operation here at the Deuce, we like to give you options.
Oh, by the way, Jets won this game 17-3 against the Giants.
Photo from 30fps.
Tagged with: Mark Sanchez • Monday Night Football • New York Jets • NFL • Nick Mangold • Photobomb
Filed under: NFL
Like this post? Subscribe to my RSS feed and get loads more!