Road to Over 40 wins BEGINS
Wednesday, October 31st, 2007 at 2:10 pm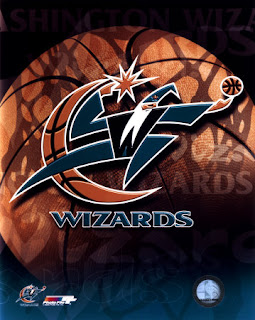 The over/under on total wins for the Washington Wizards is 40 games. FOURTY GAMES?? You kidding me? How is a team that finished 42-40 in the 2005-06 season and 41-41 last season (with a TON of injuries) predicted to win less than 40 games? Gilbert, Caron and Antawn must be licking their chops if they know about this…and if I had access to an online gambling site I would be too. While we're here, here is one homer's look at the Wizards roster for the year. I dont see how this team doesnt win 41 games…maybe because its all offense and no defense, i dunno.
G. Arenas - Easily one of the top 5 scorers in the league
A. Blatche - Finally figuring it all out, very talented all around player
C. Butler - Easily one of the top 40 players in the league
A. Daniels - Quality veteran bench player
B. Haywood - Needs to produce more with Etan out
A. Jamison - Getting old, but just shoots more and more from outside
R. Mason - Young bench scoring, not much else
D. McGuire - Rookie unknown, could be an great defender
O. Pecherov - Essentially a rookie, can score and rebound off bench
D.Songaila - Experienced scorer, good size and outside shot
D. Stevenson - Experienced defender, can score when he gets the chance
E.Thomas - Done for the year with bad heart
N. Young - Rookie, but can score in bunches, will be big off bench
Filed under: Andray Blatche • antawn jamison • Brendan Haywood • caron butler • Gilbert Arenas • opec • Washington Wizards
Like this post? Subscribe to my RSS feed and get loads more!