Friday, April 6th, 2012 at 1:26 am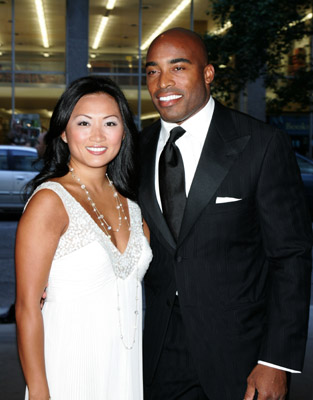 Tiki Barber had some reason to celebrate this week, his divorce has been finalized. Barber, who wisely destroyed every relationship he had with active NFL players and coaches on his way out the door toward the promised land of a failed gig on the NBC TODAY Show, also desperately sought to revive his previous career last season only to have a single workout for one of the NFL's worst franchises.
When life hands you lemons…you can add them to your Allagash White and plop in two straws, one for your best buddy and de facto publicist Peter King, right Tiki?
Still, at least he gets to go to bed with this. Multiple news sources are also reporting that Barber intends to marry his mistress. Somebody explain the definition of insanity to the now-broke former NFL star, please.