Wednesday, March 21st, 2012 at 12:18 am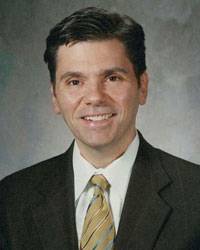 Devotees to this website will quickly learn that we cast a skeptical eye to our fellow writers who seem to relish each and every opportunity to enhance their own celebrity and become yet another "personality" of the Trent-Dilfer-Mark-Schlereth cast. Thus, Profootballtalk's evil dwarf and high school yearbook nerd Mike Florio, who I reluctantly admit has been right about a few things, (just as stopped watches go) is doing his damnedest to create a controversy out of Peyton Manning's decision to pull rank with former Denver Broncos quarterback Frank Tripucka and wear his formerly retired number 18 when he begins the 2012 NFL season under the knife center for the Broncos.
No fewer then three posts appeared in a single day criticizing Manning for donning the retired number on PFT. It's not that Florio doesn't have a point, he does, but athletes are superstitious people (Michael Jordan abandoned number 45 by like the third quarter of his first game back) and Elway would have probably sold his first-born into the Sierra Leone diamond mining trade just to get rocket-lazer-arm in Denver for next season.
Most likely to annoy me into posting this article:
If it goes against everything Manning believes in, then he should have politely declined. I'm sure if Manning had been wearing No. 7 since 1998, John Elway would "really want" Manning to wear Elway's number, too. That doesn't make it right.
DON'T YOU DARE EXERCISE YOUR OWN FREE WILL!
Indeed, it flies in the face of the entire concept of retiring numbers. If a number is retired, it's retired. The person for whom the number was retired should have no say in the matter; part of the honor is that the topic of unretiring the number should never be broached.
It's the Catalina wine mixer! People have literally killed to be in this position!
In this case, the skids were greased last week, when reporters began contacting Tripucka and asking him about whether the number would be dusted off for Manning. What would anyone expect Tripucka to say? "No, it's mine . . . and while we're on the topic get off my lawn"?

To his credit, Tripucka acted charitably. But he never should have been placed in that position.
Fair point. Then again, Tripucka probably saw the Patriots game.
In the end, the Broncos are the custodians of the team's numbers.
So then why do you even care? As soon as Manning goes down he'll go under the knife again, retire for good, and 18 in Denver will belong to Tripucka again. Does this really matter?
And to those of you who think that Tripucka has manipulated this situation merely to get his name back into circulation after nearly 50 years of obscurity, keep two things in mind. First, he's 84. Second, he has Alzheimer's.
Has anyone said that? Also, although it is truly unfortunate it's not like he's giving Manning power of attorney, or buying volcano insurance from Manning. Also, the insinuation that the Broncos or Manning are taking advantage of Tripucka in his current state is deeply misleading since Mrs. Tripucka says her husband would feel honored.
Manning is going to wear a number for the Broncos for a couple seasons (if he's supremely lucky) and then it will come down again. If nobody seems to care, then why do you care so much?