Roman Abramovich Can't Complete A Decent Transfer These Days
Tuesday, January 4th, 2011 at 8:15 am
The 3.5 long-time readers of the Deuce or people who are familiar with me know that I've followed Chelsea for years. Believe you me when I tell you I'm pissed at the way transfers have worked out since last summer. Chelsea owner "Uncle" Roman Abramovich better start splashing the cash on proper players and stop trying to half ass it this month. Then again maybe I and other Chelsea fans should cut him some slack. Transfers haven't been his thing lately. Here come three recent examples. Wrote a post about it. Like to read it? Here it go.
1. Chelsea, through Abramovich's wallet, have had pretty good luck getting Africans into the UK. Didier Drogba and Michael Essien among others. Recently it seems like he's getting cocky after slipping John Obi Mikel and Salomon Kalou's useless ass into the country. Now he's just trying to import Africans en masse. Too bad he didn't count on the British High Commission.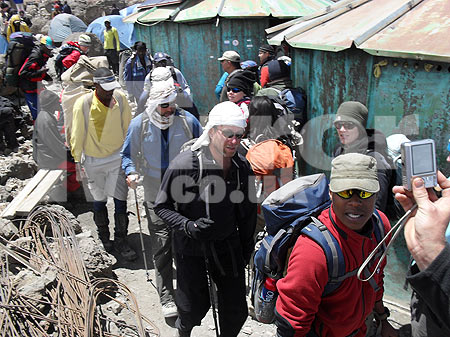 Our favorite oligarch attempted to climb Mt. Kilimanjaro in 1998. He failed miserably due to altitude issues. The lesson was never try.** He was helped down by local porters who were hired to help him climb the mountain. He promised to fly them to London for a Chelsea match as a way to show his gratitude. Unfortunately the British government didn't trust that they would return to Tanzania after the match. They ended up getting an all-expense paid trip to Moscow for a match instead. It probably came with a skinhead and police beatdown.
Good on Roman for offering to fly them to London but we're sure he just wanted them around to carry him from Stamford Bridge to his home(s) or wherever else he needs to go. Everyone can see the toll it's taking on Drogba, Essien, Mikel and Kalou. They need to focus on getting Chelsea back into the top 4 and they can't do that when they're on call 24/7. For the love of Gbagbo*, Drogba has malaria!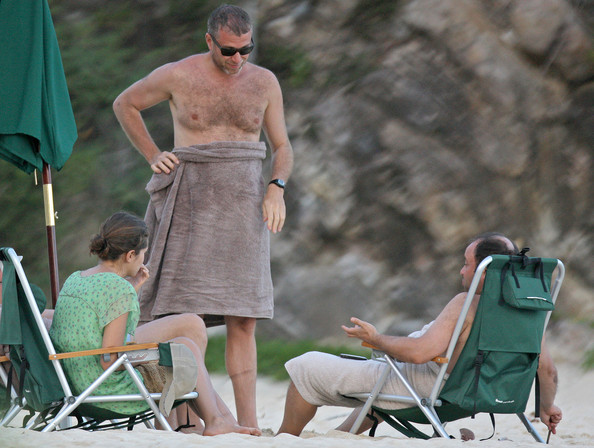 2. Abramovich is also making bad transfer decisions outside his business life as well. He threw a New Year's Eve party at his $90 million St. Bart's estate. One would hope that a man of his means would have discriminating taste like that rich Russian guy on the DirecTV commercials with the mini-giraffe. He doesn't (beyond his soccer team and girlfriend).
Roman got the Black Eyed Peas on loan to play his party. The transfer fee was undisclosed but it doesn't matter. Whatever it was, he paid too much. Venky's would spit at that loan deal. Why didn't he just give his guests a blumpkin when they arrived? Money is no object to him but if he wants to pay some busted woman who pisses herself on stage to sing for company while a bunch of clowns blabber incoherently behind her, he could do a lot better. Get Amy Winehouse and get Lil' Jon and the Ying Yang Twins to back her up.
Nature or the St. Bart's government tried to intervene when the power went out but no such luck. It was back on within 10 minutes. Imagine going to this party then the Super Bowl. Double up on BEP? I'll take my chances in Mogadishu solo against a platoon of Al-Shabab soliders. At least I'll take some of them out with me.
3. Chelsea cleaned house last summer dumping players like Michael Ballack, Ricardo Carvalho, Deco and Joe Cole among others. The only players brought in were Ramires (Brazil) and Yossi Benayoun (Israel). The Israeli is out for months and the Brazilian is taking his sweet time to adjust to the English game. Meanwhile teams are passing like the old lady going 20 in a 55. Bottom line? The team is suffering from numerous injuries and age. They're old and the young kids aren't getting involved as much as they should and have to so far.
Word recently came out that Chelsea were directly offered Rafael Van der Vaart by Real Madrid for only £10million. Even Eddie Murphy would say what a bargain. But no, the powers on high decided he wasn't worth it and spent £24million on Ramires and Benayoun. Now they realize what they missed but it doesn't make much of a difference. Van der Vaart is busy killing it for Spurs. Don't even get me started on Wesley Snijder who also could have been bought on the cheap like an Albanian sex slave fresh from a shipping container.
Everyone knows Roman is trying to tighten it up at Chelsea but he's still blowing money on shit like the Black Eyed Peas. Someone in the board room better pull their head out of their ass and stop whoever it is from feeding him crap advice. The season is close to being lost for good if things don't change and some fresh blood isn't brought in this month.
* We don't love Laurent Gbagbo. As a matter of fact, the Deuce endorses his overthrow as long as Didier Drogba is made president. We'd also take Babar.
** Mt. Kilimanjaro is no joke. I'm seriously going to try to climb it later this year. I'll write about it no matter how it goes. If I need porters to help me down, the best I'll be able to do is buy them a goat. Don't laugh. Nyama choma is the truth.
Tagged with: Black Eyed Peas • Chelsea • Cote d'Ivoire • England • Ivory Coast • Mt. Kilimanjaro • Premier League • Rafael Van der Vaart • Roman Abramovich • Samba Mapangala • Tanzania • Tottenham Hotspurs • United Kingdom
Filed under: Uncategorized
Like this post? Subscribe to my RSS feed and get loads more!