Apparently Wigan Is Not Mohamed Diame's Jam
Tuesday, January 25th, 2011 at 1:25 pm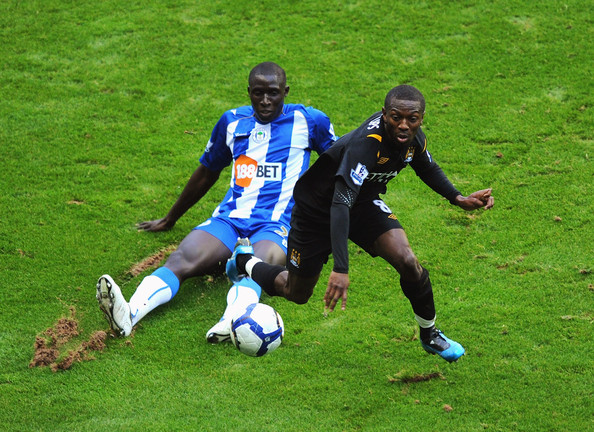 Don't let us tell you. Let the Wigan midfielder tell you himself.
"The truth about life in Wigan is that there is nothing to do."

"It is a crappy place. The town is tiny, and there is no atmosphere."

"…After training I was able to go for a peaceful stroll. It was never really cold over there.

"But as for here – don't get me started! When it snowed I felt like the temperature was minus 15, and feared I was going to turn into an ice cube."

Speaking to French magazine So Foot, he added: "It is a myth to claim that all English women are ugly. But I won't lie, it is rare to see truly beautiful girls when you go out during the day.

"In Madrid I had the impression that all the women were beautiful.

"But it's a different story when you go out in the evening here. The girls seem to cover themselves up all day, only to be in good-looking mode at night."
Well then tell us how you feel. We're not going to argue with Diame about Wigan. However he might want to worry more about not getting beat by Shaun Wright-Phillips. His only move is to sprint directly into the closest defender after going on a mad run.
Andy Gray says if Diame thinks the women in Wigan are busted, he should check out Newcastle. Why does he think Darren Bent wanted out so bad? Think Andy Carroll and Joey Barton fight all the time for the hell of it? It's training to keep the wolves at bay.
Tagged with: Andy Gray • Mohamed Diame • Newcastle • Premier League • Soccer • Wigan
Filed under: Uncategorized
Like this post? Subscribe to my RSS feed and get loads more!