Who wants to ride a giant penis?
Tuesday, March 13th, 2012 at 8:24 am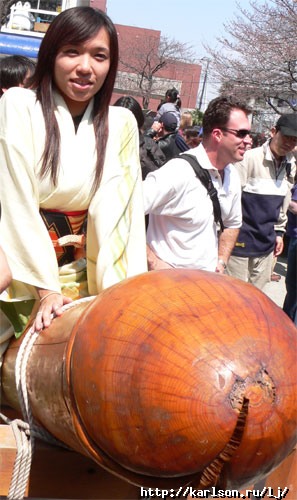 Its almost time for the Hodare Festival peoples! That's right, this is the sacred time of the year, every year, where people in Japan hold festivals that are all about  touching and riding a giant wooden penis.  By doing so you're supposed to get good luck or marital bliss.  Sounds reasonable huh? America needs more festivals that are all about fertility and stuff, at least more than the AVN Awards (NSFW).
Why are we posting it here?  Really its just a reason for us to post this picture of a giant wooden phallus.  HOORAY AMERICA!
Tagged with: Giant Wooden Penis • Hodare Festival • Japan
Filed under: Uncategorized
Like this post? Subscribe to my RSS feed and get loads more!