It's the Most Wonderful Time of the Year, So Here's 2500 Words on the American League
Thursday, March 31st, 2011 at 8:11 am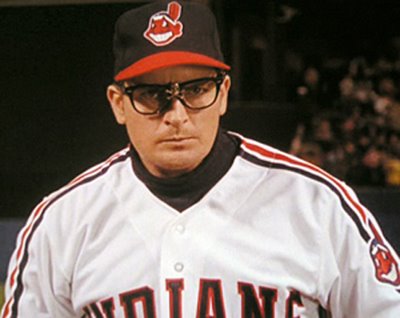 When you graduate college and get a real job (and maybe even a family), the number of great, truly personal days a year you get excited for decrease dramatically. Not surprisingly, so does your amount of day drinking. In any case, for me, there are maybe four to five days annually that automatically put me in a better mood. Today is one of them. No, I'm not gonna skip out of work and head to a bar or stadium to catch the games, but when I do come home from work, there will be baseball highlights on TV. In fact, there will be baseball highlights on TV every night from now until October.  And that's pretty damn fantastic.
We covered the Senior Circuit here.  Now, we get to dig into the Big Boys.  Despite Boston's free-for-all this off-season, there still figures to be some pretty intense competition in each division.  In fact, I wouldn't be surprised if we had three new division winners this season.  In any case, there's a lot to cover so let's get on with it.
AL EAST
Just when you started getting used to a three team AL East triumvirate, the other two cellar-dwelling teams began making serious moves this winter in an effort to get out of the St. Devil Ray Memorial AL East Basement. In the meantime, two thirds of the triumvirate took significant hits to their own personnel: one expectedly, and the other, well, not so much. The Boston Red Sox, on the other hand, took a team that won 89 games last season and made it better. Much better.  With the additions of Carl Crawford and Adrian Gonzalez, the Red Sox have the best lineup in the American League, bar none. Their pitching staff has three playoff-tested and proven starters in John Lackey, Josh Beckett, and Jon Lester.  Their fourth starter, Clay Buchholz, won 17 games with a 2.33 ERA last year. Their bullpen also features a wide array of hard-throwing specialists, two of which are former All-Star closers. If that wasn't enough, they added Dan Wheeler, one of Tampa's top relievers the past three seasons.  In other words, the Sox are loaded. If Beckett and Lackey can regain just a bit of their prior form, Boston should have no problem cruising to 95+ wins.
The New York Yankees went into the 2010 season playing chicken with their starting rotation. By October it was pretty clear they lost. A year later, after another failed Javy Vazquez experiment, New York tried to remove any doubt about their staff by offering $150M and the Flatiron building to Cliff Lee. Lee enjoyed the attention for awhile, but by the end of the winter, instead of hosting a press conference welcoming Cliffy, the Yankees held one to celebrate the retirement of Andy Pettitte. In their stead, the Bombers were left with an unheralded rookie and a couple of guys who pitched their best back when Al Gore still held political office. Nonetheless, the team's pitching has a chance to be OK because of an absolutely stellar bullpen. And yes, the Yankee offense is still strong and runs deep. A-Rod finally looks healthy (having Cameron Diaz feed you popcorn will do that to a man) and Curtis Granderson looks to continue his strong run at the end of last season. Much like Boston, the Yankees are relying on their #2 and #3 starters to get them to the playoffs: A.J. Burnett and Phil Hughes. If both of them struggle, it could be the swan song for Brian Cashman.
It's hard to find fault with many of the moves Toronto GM Alex Anthopoulos has made since he took office. He's slowly purged the team of bloated veteran salaries (Jose Bautista's not withstanding) and supplemented his farm system with strong arms and big bats – some of which are ready to help the club. Yes, the Bautista signing is probably one that's not going to end well, but the Blue Jays are a young and talented team that's on the rise. Expect bounce back years from Aaron Hill and Adam Lind with a breakout from Travis Snider. Bautista is probably never going to sniff 50 HR again, but .265/35/100 isn't unreasonable in that lineup, either. The starting rotation is equally impressive as it is young with Ricky Romero (the guy Toronto took before Troy Tulo), Brandon Morrow, and former Terp Brett Cecil. Golden Boy Kyle Drabek has also looked promising. This team is going to be in a lot of games late this summer, but expect the bullpen (and youth) to keep them from winning enough of them to do any damage.
I'm not as bullish on the reunion of Johnny Damon and Manny Ramirez in Tampa as many others are. Both of these guys looked like they were out of gas all season long in 2010 — and it's not like they're getting any younger. The Rays' offense has a very patchwork feel to it with Damon and Ramirez manning critical offensive positions in the batting order. I also don't like the Rays' latest attempt to turn former top prospect Dan Johnson into this year's Carlos Pena, either. Evan Longoria is still a stud, but there's just not enough there to carry this team back to the top of the AL East. B.J. Upton might have already played his way out of town and there are serious questions about Ben Zobrist being able to come close to his 2009 form. The rotation remains strong with great depth, but the bullpen is blah. Kyle Farnsworth does not a closer make. Especially in this division.
Is it possible for a last place team to win 75+ games? We're going to find out with this year's Baltimore Orioles team. Many analysts didn't like the veteran additions to this year's team but I disagree: prospects aren't properly developing and Buck Showalter needs some veterans to help support his cause or at least lead by example. Plus, with short-term commitments, the team isn't on the hook if the veterans don't rebound — and I'm guessing D-Lee and Vlad will not. In a pure baseball sense, yes, it makes sense to throw your rookies out there and let them fail. However, there's a real long-term cost to the team if they become the Pirates of the AL. The O's are on the right track — they have the right manger in place — now they just need to make sure they figure out how to make Matt Wieters Matt Wieters as well as develop that bevy of young arms.
AL CENTRAL
In recent years, this division's become more and more like the AL East: three teams consistently vying for the top spot with two absolutely terrible ones jockeying for draft picks. This season I think they finish Chicago, Minnesota, Detroit. While all three teams certainly have major question marks, the White Sox seem to have the fewest with an aging, if not potent lineup that should produce even more runs with the addition of Adam Dunn and expected recovery of Gordon Beckham. Health will always be an issue with the Sox, but Paul Konerko doesn't show any signs of slowing down and Carlos Quentin seems due for a healthy streak. The pitching is also solid with a strong top of the rotation and a bullpen carrying some power arms. The AL Central will be a dog fight, but Ozzie Guillen shouldn't have too much trouble putting this team in a position to win the division come fall.
The Twins perpetually seem on the verge of collapsing, but maintain their balance for just long enough to wrap up another division title and sneak into the playoffs. Whether it's a devastating injury (Joe Mauer, Justin Morneau, Francisco Liriano) or a bad trade (Johan Santana) the Twins keep finding ways to win (or not lose). However, this year is going to be tough. Mauer and Morneau need to prove they are over their injuries and contribute full seasons before this team goes anywhere. Denard Span needs to regain his form while Delmon Young needs to keep improving his. It would also help if the left side of their infield could slug over .400.  The rotation and bullpen are pretty good, so if the Twins can keep it together, with a little luck, they might find themselves back in the playoffs once again.
It's hard to watch an organization like the Tigers try so hard and repeatedly get let down. Jim Leyland and Dave Dombrowski are a great Manager-GM combination, but for some reason, the Tigers have been absolutely miserable at drafting and developing homegrown hitters. The money they spent on Joaquin Benoit, Magglio Ordonez, and Brandon Inge could be better spent on cultivating young talent through the draft and international market. Even if Miguel Cabrera can stay out of the bars and on the field, this team will still struggle to score runs. Much like the two teams above them, the pitching staff is solid, with lots of room for growth for some of the young guns in the bullpen. I just wonder how many times the Tigers' offense will put Leyland in the position to deploy them.
I'm going to write about the Indians separately if for no other reason because I am absolutely confounded by what has happened to this team. Mark Shapiro, widely-hailed as one of the best GMs in baseball, steered this team into the ground and then received a promotion. I don't know why more people don't talk about this, but it needs to be discussed. The Sabathia and Lee trades have yielded little to no major league talent as the team has steadily regressed back to its early 1990′s pitifulness. I don't blame Shapiro entirely — I think bad luck with injuries and the recession crushed their path forward, but look at what they're throwing out there now: aside from Sunny Choo and Carlos Santana, the rest of the starting lineup comprises other team's failed prospects. I want to think this wasn't Shapiro's doing, but at what point does he assume some of the blame?
It's always hard to be a Royals fan, but it must be even tougher to be a player on this year's squad. Aside from a few guys, the organization has basically come out and said it hopes to turn over its entire roster over the next year or two. Hey fellas, enjoy KC while you can!
AL WEST
I can't think of any division in baseball that has four weirder, more unalike teams than the AL West. Each organization seems to be going in its own unique direction with the Texas Rangers getting it figured out more quickly than the rest. The Rangers return as a World Series runner-up that has only gotten stronger: with Michael Young, David Murphy, and Mike Napoli sitting on the Texas bench, Ron Washington will be able to put out a dangerous lineup even on his starters' off-days. Oh, and those starters: AL MVP Josh Hamilton, Nelson Cruz (.950 OPS in '10), Adrian Beltre (.919) and Ian Kinsler (31 HR in '09). Did I mention those guys play pretty good defense, too? The pitching staff lost Cliffy, but C.J. Wilson and Colby Lewis headline a solid rotation. I disagreed with the Neftali Feliz move to the bullpen, but there's hope Matt Harrison and Derek Holland will finally figure it out. If the pitching straightens itself out, Texas could find itself back in October.
Billy Beane has taken a fair amount of abuse over the last few seasons as Oakland's struggled to regain its perch atop the West. However, while the critics have happily derided the soccer-loving movie subject, Beane's been busy compiling a starting rotation that might be the deepest in baseball. The team's offense is going to have days where it looks pretty anemic, but the rotation is stacked with additional depth to replenish if necessary. Cahill-Anderson-Braden-Gonzalez might not be Hudson-Mulder-Zito, they may be better. One can only hope there's money available for Beane to make a move come July 31.
The Angels know the days of looking down on the rest of the division are rapidly disappearing into the rearview mirror, but that hasn't stopped them from trying to turn back time. We've already lambasted them for the Vernon Wells move, so it's time to move on to other, more pressing concerns, i.e., what the hell happened to those prospects? The rotation looks good with Jered Weaver, Dan Haren, and Ervin Santana, but all signs point to an injured Scott Kazmir. Their bullpen, well, that's a whole other story. Sure, with some luck, they might make another run, but it's time to start the Mike Trout countdown.
It's awfully cliché, but hope really does spring eternal on Opening Day. Even in Seattle, where if one were to suspend all reasonable baseball belief, they might see a rotation with great potential. When they returned from dreamworld, they'd see a weak offense and an average bullpen. Let's put it this way: if your team is holding onto Milton Bradley because it's willing to trade the life of a fan for a little bit offense, you're in trouble.
NL Division Winners: Braves, Cardinals, Giants
AL Division Winners: Red Sox, White Sox, Rangers
Wildcards: Yankees, Phillies
ALDS: Red Sox over White Sox, Rangers over Yankees
NLDS: Braves over Cardinals, Phillies over Giants
ALCS: Red Sox over Rangers
NLCS: Phillies over Braves
World Series: Phillies over Red Sox
Yeah, I stayed with my original pick. Oh, you want to bet against Halladay-Lee-Oswalt-Hamels in a short series? Be my guest.  And if you read this far, thanks. Here's your reward:
Tagged with: Behemoth Post • Duke's AL Preview • MLB • Predictions
Filed under: Uncategorized
Like this post? Subscribe to my RSS feed and get loads more!