Even Waldo made it to the Super Bowl
Tuesday, February 14th, 2012 at 2:02 am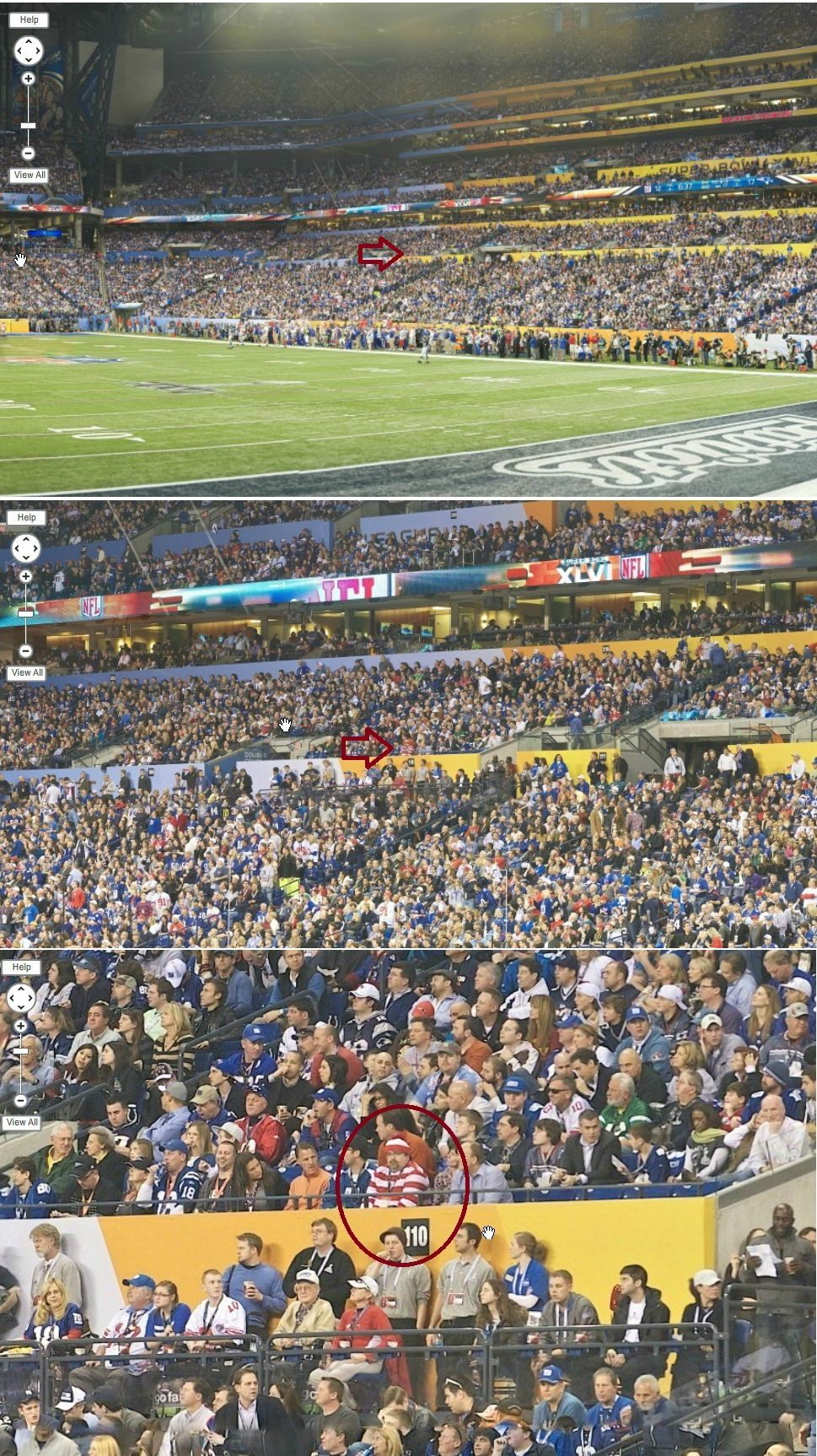 Sure this is a little late, but we took a hiatus and some things just got left on the back burner for a bit.  JUST ENJOY THE FUNNY!
From Blame it on the Voices via Sports Illustrated's Gigapan
Tagged with: Indianapolis Colts • new England patriots • NFL • Super Bowl • Where's Waldo
Filed under: NFL • Super Bowl
Like this post? Subscribe to my RSS feed and get loads more!