Tyreke Evans' Audition For World's Wildest Police Videos Went Very Well
Monday, August 2nd, 2010 at 7:30 am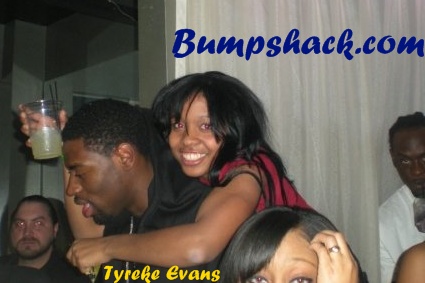 What is it with athletes and stupid car tricks? First, Manchester United's Anderson barely escapes an exploding car after driving into the wall of a barn. Now video of a police chase involving Tyreke Evans of the Sacramento Kings has been released.
Evans was racing his purple Mercedes at speeds close to 130 MPH down a Sacramento highway over Memorial Day weekend. He was allegedly racing a friend. A police helicopter managed to track him until he could be pulled over.
This video screams for some Sheriff John Bunnell narration. "Evans may be a king on the basketball court but the California Highway Patrol is still king of the road."
Evans and his friend both plead no contest to reckless driving charges. There's no word on whether he was also charged for driving a purple car. Purple only belongs on Amigos and Prince.
Want more about famous people and cars? How about Captain Jean-Luc Picard talking about heavy petting in the back of a Jaguar and racing a crappy Suzuki?
Tagged with: Anderson • Crime • Manchester United • NBA • Patrick Stewart • Police Chases • Sacramento Kings • Soccer • Top Gear • Tyreke Evans
Filed under: Uncategorized
Like this post? Subscribe to my RSS feed and get loads more!