Why Do Jews Suck at Sports?
Monday, March 29th, 2010 at 11:33 pm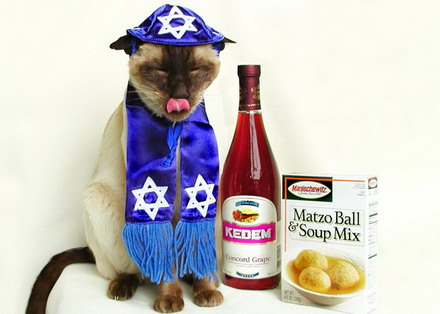 It's Passover, so…uh….L'Chaim?  I am not a very good jew. This is evidenced by the fact that I spent the first night of Passover playing bocce ball in a bar with my friends and drinking cider instead of sitting at a sedar drinking kosher wine eating Matzoh ball soup.  But, because it's Passover, I find myself thinking, why is it that Jews are not so good at sports? Don't get me wrong, we're good at being fans.  We can manage some fantasy teams, bet some games, and remain grateful NFL games are on Sundays.  Not to mention, Al Davis has clearly set the bar going forward for professional team ownership but, every time Jewish people playing professional sports gets discussed at any family dinner, and if you're Jewish or have been to a Jewish family holiday dinner, you know what I'm talking about, inevitably, Sandy Koufax is brought up.  Usually right before or right after someone complains about the Brooklyn Dodgers.  (As an aside, and completely off topic, I am convinced the Brooklyn Dodgers logo, the B, is the reason bitter Brooklyn Dodgers turned Yankees fans, started hating the Red Sox, but not really).  Back to the point though, it's like Sandy Koufax is the "you can do it" for every Jewish kid who plays a sport from birth until about 16.  That is, of course, because at 16 his or her dad starts to pressure him, or her, to try to get into med school, law school, or become a CPA. 
Oh wait, it's really because all we have is Sandy Koufax… and a few others that me, my dad, and the other Jews reading this know of.  It seems Jews can make some movies, balance some budgets, and represent players in their contract negotiations but, Jewish people seem to be lacking in the throwing, catching, running, tackling, dunking department.
Filed under: Uncategorized
Like this post? Subscribe to my RSS feed and get loads more!