Shane Battier Loves His Technology
Friday, November 14th, 2008 at 5:45 am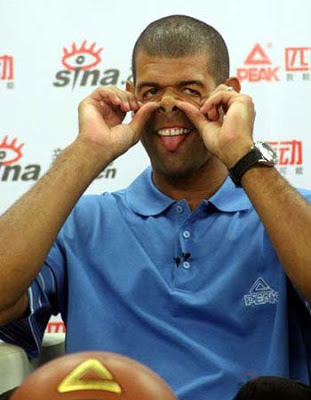 Is it much of a suprise that Shane Battier loves gadgets? Check out this Digital Cribs show where Shane goes through all the techno-knick-knacks he's got around his house. You know you are jealous. This is all done for the Digital Cribs "Heaven or Hell" contest put on by Cisco where you record a video of your own digital crib for a chance to win $10,000. Grab a camera and give it a shot, b/c who doesn't want to win? Also, check back on the Deuce b/c with any luck, we'll have a nice interview with Shane to post in the upcoming weeks. Holla!
Filed under: Cisco • Contest • Digital Cribs • Houston Rockets • NBA • Shane Battier
Like this post? Subscribe to my RSS feed and get loads more!
Possibly related posts