Reading Between the Headlines
Friday, May 28th, 2010 at 11:01 am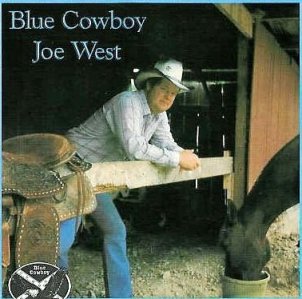 Is there anything worse than working the Friday before a holiday weekend?  Ok, maybe the Monday after a holiday weekend is pretty awful, but you get the point.  It's Friday around 2pm and the office is empty.  Your friends are three or four margaritas deep at the Starboard and you're sitting on hold with the IRS to check on the status of a client's tax return.  My only advice?  The summer's a marathon, not a sprint; save some bullets for the dog days.  For those unlucky souls trapped behind a desk today, this blog's for you: 
I think this is awesome for so many reasons.  For one, it actually shows some forethought from professional athletes.  Second, it puts the NBA and its owners into a very uncomfortable place for a change, which is great.  Lastly, the vision I have in my mind of these guys sitting down and talking is just too, too hilarious.  Where's this "summit" going to take place?  A strip club?  Personally, I think it'd be awesome if they came up with an "Oceans 11" type plan to band together and take over the NBA.  Then I realize we're dealing with guys who have about five years of college between them, so that's unlikely. 
Gonna put on my lawyer hat for a minute, present the facts and let you figure this one out: Joe West has been an umpire for over 30 years.  MLB fired him in 1999, but due to a labor snafu he was rehired.  It's widely assumed he is one of the worst umpires in baseball.  He also has a publicist… and a website where he sells his country western album.  Hey Ozzie, what do you think of Cowboy Joe:
 "He's a f—ing a–hole."
Case closed!  Love that guy. 
And I thought my student loan rates were ridiculous.  Damn, Eddy, how stoned were you when you took out that loan?  Even Tony Soprano thinks that's a ridiculous rate.  No worries, though: Eddy has an $11 million player option for the 2010-2011 season, which is about three times as many points per game he put up last season (good work, Isaiah).
Little known fact: I don't wear a watch while writing this blog.  This story makes me feel really small and unsuccessful, especially since the watch is only made of rubber and still costs more than the first house I've yet to buy.  Also, with Nadal's watch and Roger Federer's tennis blazer, is there any doubt that tennis players are the least intimidating professional athletes we have? 
I debated this topic with Deuce of Davenport overlord Chimpanzee Rage briefly the other day.  Back in April, the Nationals allowed people to wildly speculate that Strasburg would make his debut on June 4 against the Cincinnati Reds, which quickly led to a near sellout.  Now, they've allowed rumors to circulate that Strasburg will actually start in the following weekday series against the Pirates.  I can't help thinking this is completely related to money.  The Pirates series was undoubtedly selling as well as a high school theater production of "Baby Geniuses" so the team pushes the start date back a few days, picks up a sellout in a terrible series, and then makes absolutely certain Strasburg won't hit his Super-2 status.  Yes, it is brilliant, but how awesome would it be to have his first start on a Friday night?  These days, the District could really use a good reason to have a party. 
Kelvin Sampson is a cheater.  The only reason why he is working in the NBA is because no NCAA team is dumb (or desperate) enough to hire him… because he cheats.  So, if I'm the Cavs, I'm thinking this makes about as much sense as a Delonte West extension.    
Allow me to submit a modest (yet ridiculous) proposal if you will.  If I'm the Cavs, I call up Phil Jackson the day after the Lakers end their season and offer him $15 a year and a private jet for him and the old man's daughter to fly back to Malibu whenever he wants.  Then, they break-up the aforementioned "meeting of the minds" between LeBron and Co. They tell Lebron to bring his entourage and a free agent of his choice back to Cleveland because Dan Gilbert is opening up the Quicken vault.  Joe Posnanski will write a beautiful and poignant 30,000 word essay about it and everybody will be happy. 
Poor New Jersey.  The game isn't even going to be played in New York, yet they get top billing.  One can only hope "Jersey Shore" is still on television so that we may get a "Jersey Shore: Super Bowl Week" edition.  Although judging from the cast, I'm guessing melanoma will probably keep that from ever happening.
Happy Memorial Day, everybody.  Thanks to all of those who have served and continue to serve in our armed forces.  Enjoy the long weekend, I'll be anywhere that "Sex and the City: 2″ isn't.
Filed under: Uncategorized
Like this post? Subscribe to my RSS feed and get loads more!