When You Are Playing For The Stanley Cup Just Hit Anyone
Tuesday, June 1st, 2010 at 2:58 am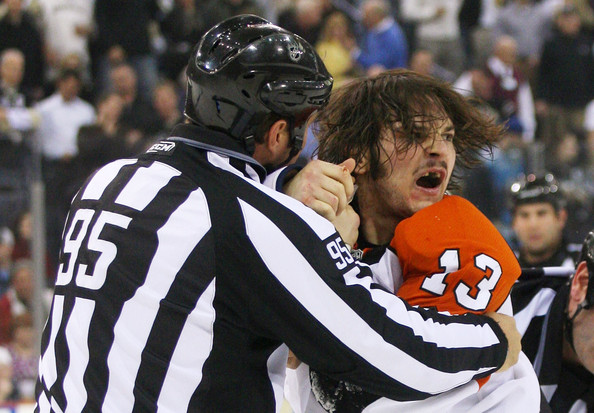 In the fight for the Stanley Cup you just have to put your head down, go full speed and hit anyone in your path…apparently including your own teammate as Dan Carcillo did to his Philadelphia Flyers teammate Jeff Carter last night against the Chicago Blackhawks in Game 2 of the NHL Finals.  Give it a look, it might be the best hit of the Finals you'll see this year.  Oh, by the way, the Chicacgo Blackhawks beat the Philadelphia Flyers and are up 2-0 in the series.
Tagged with: Chicago Blackhawks • Dan Carcillo • Finals • Jeff Carter • NHL • Philadelphia Flyers • Stanley Cup
Filed under: Uncategorized
Like this post? Subscribe to my RSS feed and get loads more!