What Do Rodney Dangerfield, Donovan McNabb And The New York Islanders Have In Common?
Monday, December 20th, 2010 at 8:45 am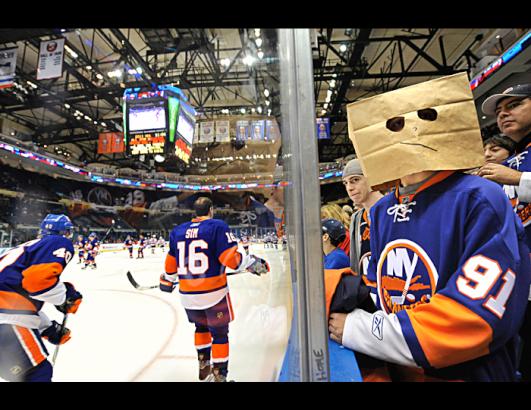 It's not a love of Campbell's Soup or the ability to do the triple lindy on command.
Insult was added to injury when the Islanders visited several Long Island hospitals last Tuesday. They can barely buy a win and their fans have had all they can stands and they can't stands no more.
"We were visiting sick kids and giving them gifts," defenseman James Wisniewski said, "and one of the nurses there was really pretty rude to me, Doug Weight and Andy MacDonald. She's a season-ticket holder and saying, 'Nobody wants to go to your games; you've been giving tickets away for free.'

"It was kind of like, with that first comment, it's, 'Whoa.' And then the second and third, it's to the point where we kind of had to walk away."
Rodney Dangerfield and Donovan McNabb feel their pain. Maybe the Islanders can form a "No respect" support group with McNabb and Pauly Shore.
Tagged with: Back To School • Donovan McNabb • Fail • New York Islanders • NHL • Rodney Dangerfield
Filed under: Uncategorized
Like this post? Subscribe to my RSS feed and get loads more!
Possibly related posts