Raymond Domenech Has That Je Ne Sais Quoi
Wednesday, October 7th, 2009 at 4:45 am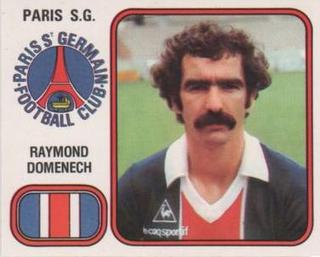 Catherine Ringer may be the only person in France who hearts French national team manager Raymond Domenech besides his wife. The former porn star has a hit with her song Je Kiffe Raymond (I Fancy Raymond). How can you deny lyrics such as "If he attacked my penalty areas, I would be without defenders"? How can you deny that unibrow and "Time to make the doughnuts" 'stache? I know I can't.
It's inexplicable how he still has a job after France's performance in Euro 2008 and in the 2010 World Cup qualifiers. He must have pictures of Sébastien Chabal, Gerard Depardieu and a donkey running a train on President Sarkozy.
The song has raised his approval ratings despite his dismal record and non-existent appeal (if you believe his public relations adviser). Negative to zero is a start. If you must hear the song, you can find it here. Hope you like it when your ears get debacled.
Filed under: Emmitt Smith • France • Porntastic • Raymond Domenech • Soccer
Like this post? Subscribe to my RSS feed and get loads more!
Possibly related posts