Friday, February 5th, 2010 at 5:10 am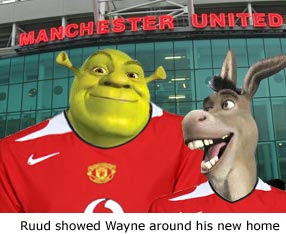 It's been a minute since we've posted a soccer roundup. John Terry was the inspiration the Deuce needed. We're ready to go like a 17year old girl in the back of JT's Bentley. Let's do this!
The Undertaker Likes To Pay For His Souls
Poor Avram Grant. He lead Chelsea to the Champions League final only to be unceremoniously bounced by owner Roman Abramovich. He landed on his feet at Portsmouth this season knowing he was going to have a rough time saving them from relegation. Unfortunately no one warned him about the clusterfuck also known as Pompey's finances. A man might want to blow off some steam when his employer can't pay him and wants to sell his best players.
The Sun is confirming what many including the Deuce suspected about a report describing a Premier League manager's trip to a brothel in December. Avram Grant has been named as the manager under suspicion.

He is alleged to have smiled when admitting knowing the building was a brothel before speeding off in a car.
Ain't no shame in Avram's game. He would have been better off rolling with Vanessa Perroncel instead of some Thai hookers in an industrial park. It's the Chelsea way.

Revenge Is A Dish Best Served Sympathetically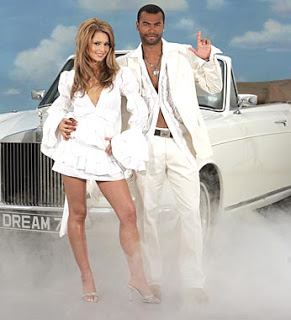 We hate to come back to Terrygate so soon. That's not true. It's awesome. No new details since yesterday however we noted a potential landmine on the side that has the potential to blow up into another Chelsea/England scandal…if we're lucky.
All the attention in this scandal has been on John Terry and his road beef. What about the real victim? Wayne Bridge. The defender has been left to fend for himself in Manchester or has he? The Telegraph reports that Ashley "Cashley" Cole's wife Cheryl has been comforting Bridge in his time of need. Uh oh…
Cashley is a current Chelsea teammate of Terry's and also plays for England with both players. Miss Cashley has a career of her own as a host on X Factor and mediocre singer. She's also known for being in a similar position as Bridge when her man cheated on her after a drunken night on the town in 2008. She feels Bridge's pain. No one's saying she's feeling more than that but it would be a perfect opportunity for her to exact some revenge on Cashley for his transgressions. It's unlikely since he's known as one of the nice guys in the game and she grudgingly took her man back. Probably not worth staying tuned but you never know.
Sir David Attenborough Takes On The Premier League
If you haven't seen Life of Mammals or Life of Birds, you're missing out on some nature excellence. David Attenborough has presented more nature specials than you'll ever see. I got the British version of Planet Earth because he does the narration. While most of the specials are top notch, they don't begin to compare to his work on Premier League players and managers. Take a gander at this excerpt.
"This extraordinary creature is half-blind…" Brilliant. It's funny because it's true.