Sir Sidney Don't Need Your Respect
Sunday, March 18th, 2007 at 9:09 pm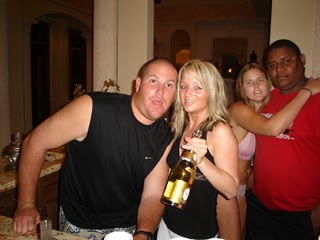 You ignorant cretins, bow before the magnificence that is Sir Sidney Alton Ponson of Aruba. Tremble before his 6.25 ERA. Fear his incurable case of the gout.
Sir Sidney has no time for fake ones…oh wait, turns out he's just maintaining his dickhead. It's all about keeping it real as long as that means knocking out judges and collecting DUIs like baseball cards.

"I don't want the [Baltimore] media to know nothing about what's going on with me. I don't like them," he said. "I didn't like the last two years over there, so I didn't talk to them the last two years over there."
What's going on with you? Probably the same thing that's been going on the past couple years. Nothing. You're a non-roster invitee who's more likely to pick up another DUI in Minnesota than post a sub-5.00 ERA on a major league squad.
Never mind the fact that he was generally appreciated by most Orioles fans including yours truly. We didn't like his last two years either so I guess that makes us even.

"They booed me when I was playing there. It doesn't bother me. Baltimore fans have no clue what baseball is all about," Ponson said. "The old Baltimore fans over on 33rd Street [Memorial Stadium], that's true baseball fans. "[The Camden Yards fans] were booing me the last two years. It doesn't matter. I could be pitching a good game and give up a run in the eighth and they would boo me. It doesn't hurt my feelings."
Hmmm, Sir Sidney was signed in 1993. The O's moved into Camden Yards in 1992. He couldn't find the old Memorial Stadium even if someone told him it was between 32nd and 34th…or that it's not there anymore. He knows what baseball's all about.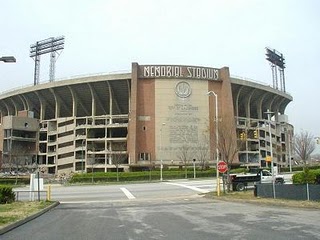 Isn't that the missing white girl everyone was so worried about a couple years ago? I wonder if there's still a reward.
Filed under: Baltimore Orioles • Baseball • Drunks
Like this post? Subscribe to my RSS feed and get loads more!
Possibly related posts