Wednesday, January 13th, 2010 at 5:45 am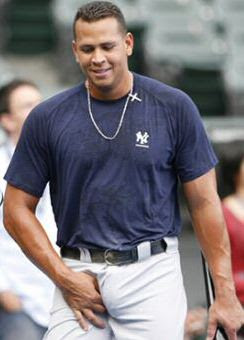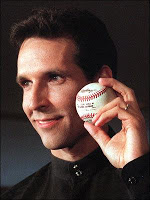 There's probably somewhere in the neighborhood of one million different jokes that I can make here about A-Rod's balls, but no, I am going above the low brow humor that I normally use and just giving it to you straight. You can soon purchase Alex Rodriguez's 500th home run ball which he hit in old Yankee Stadium on Aug. 4, 2007.
So, you too can be a part of history and pay a ton of money for a ball, hit by a guy, who admitted he once used performance enhancing drugs to help hit balls. Awesome. Ask Todd McFarlane how buying home run balls has worked for him lately? Yea, he's the wisenheimer who bought Mark McGwire's 70th home run ball for 3 million dollars. BRILLIANT!
From The Globe and Mail