No questions asked.
Thursday, October 30th, 2008 at 4:25 am
This is what 25 years of joy denied looks like.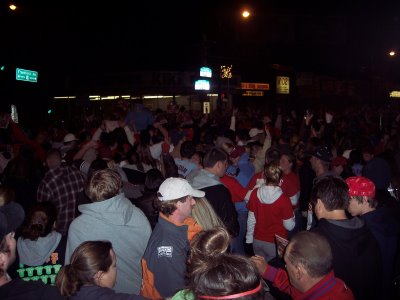 Forget Times Square.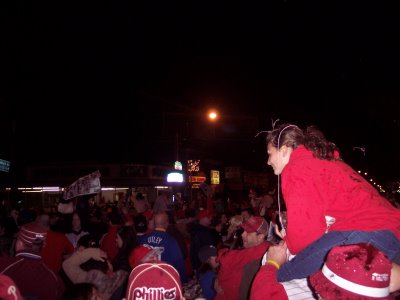 Cottman and Frankford is where it's at, baby.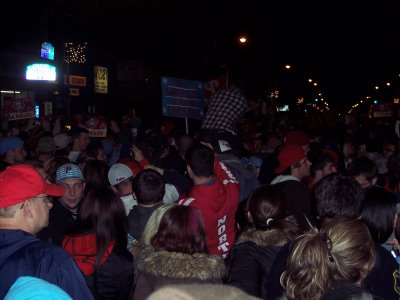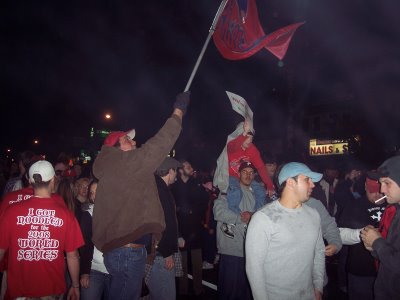 I don't even KNOW these people! But we were all out there, hugging and high-fiving each other like there's no tomorrow.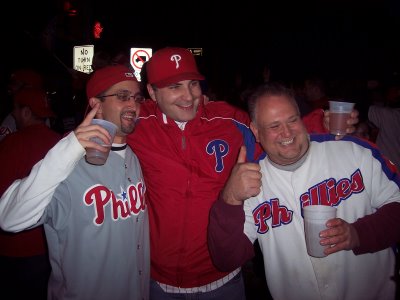 Of course, there is tomorrow, and we will celebrate. And then, oh my and then, there is noon on Friday and that march down Broad Street.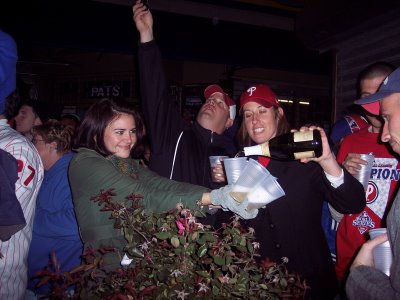 The pure, unadulterated joy of a city.
Filed under: the phillies are world champions
Like this post? Subscribe to my RSS feed and get loads more!
Possibly related posts