I Missed The Bus
Tuesday, May 29th, 2007 at 5:00 am
The Champions League final may be last week's news but one should never pass up an opportunity to mock Liverpool.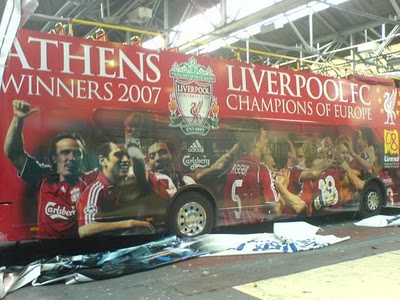 For those of you not in the know, AC Milan are the champions of Europe. Imagine the Bears putting "Miami Winners 2007, Chicago Bears Super Bowl Champions" on a bus.
The bus was probably stolen anyway.
Don't get mad at us, Scouser. Blame Tubby Benitez for fielding a crap team. A team full of donkeys won't beat AC Milan on any day. Switching Crouch out of the starting lineup fooled Ancelotti real good.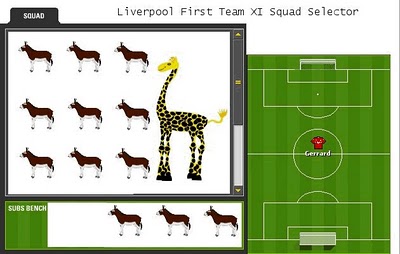 Filed under: AC Milan • Champions League • Dirty Thieving Scousers • Donkeys • Liverpool • Soccer
Like this post? Subscribe to my RSS feed and get loads more!
Possibly related posts