A Brief History Of NBA Tattoos Brought To You By Vice
Wednesday, May 18th, 2011 at 8:05 am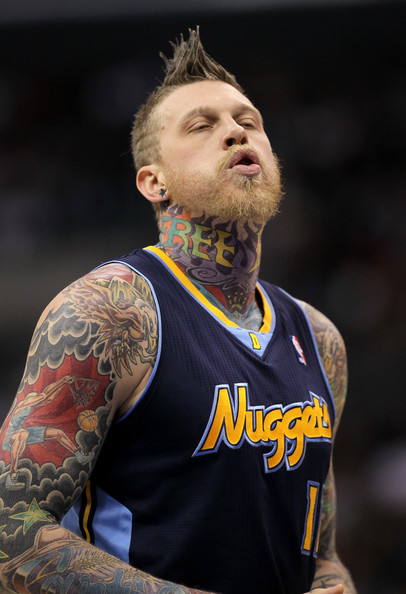 Tired of "bottom-feeder" blog posts giving you slideshows of NBA tattoos that you've seen 100 times? How many times are we going to see those lips on Kenyon Martin's neck? You're not saying anything new by simply calling him a douche. Mark Cuban called him that too so you have that going for you which is nice. Vice has a brief history of tattoos in the league as well as some original commentary on clowns like Birdman, Kobe and J.R. Smith. Check it out and learn what not to do.
Filed under: Uncategorized
Like this post? Subscribe to my RSS feed and get loads more!