Thursday, November 4th, 2010 at 8:01 am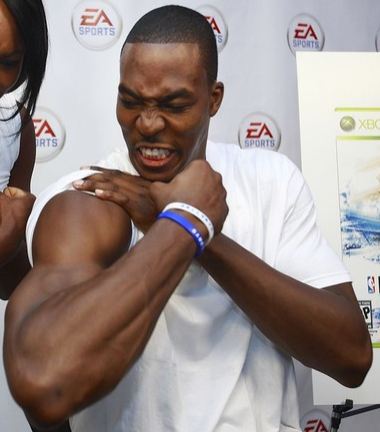 Go big or go home appears to be the motto for Dwight Howard and the Orlando Magic this season.  They have played 3 games so far this season, they are 2-1, and none of the games have been close.
In their two wins, they've won by margins of 29 and 42 points.  In their one loss, they lost by 26 points. Granted, in their two wins they've played the rebuilding Washington Wizards and Minnesota Timberwolves and in their one loss they got manhandled by the pre-season champion Miami Heat but which team is this Orlando squad?
Is this going to be the trend for them all season?  Feasting upon the NBA Eastern Conference bottom feeders while getting dominated by the league's elite teams?  This team is supposed to be in contention for the championship this season and dominating these undermanned squads are exactly what title teams should do but are they really good enough to handle the Heat, Lakers and Celtics of the world?
It might take some time to find this out since their next major test isn't until around thanksgiving when they play the Heat again, unless you count the 5-0 and much improved Atlanta Hawks as a true test…which they really shouldn't be.
My guess is no, they Magic aren't quite ready for the title yet. I am thinking the Magic will continue to feast upon teams that have no big man that can handle the likes of Dwight Howard and/or no defensive skills adept enough to handle the way the Magic spread the court with their 3 point field goals…which is pretty much most of the East.  While against the more talented NBA teams, this 2 trick pony of a team can and will be shut down just like we saw against the Heat and in the playoffs last season.
I mean, who actually expects Vince Carter to last an entire season at 33 years old? C'mon now, he is due.