Tuesday, November 9th, 2010 at 1:06 pm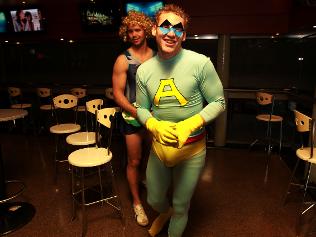 Who can forget Joel Monaghan? It seems like it was just last week when he was letting a dog blow him. Oh that's right. It was last week. As you might imagine, his team wants nothing to do with him. Luckily for him, Super League teams are cool with bestiality.
London-based Harlequins of the Super League are interested in signing Monaghan after he resigned from the Canberra Raiders after pictures of him being blown by a dog were released on the internet.
Harlequins are favourites to sign Joel Monaghan after the disgraced centre announced he would be continuing his career in Super League.

Monaghan admitted that he would look to continue his career in Super League, where his older brother Michael plays with Warrington. His agent, Jim Banaghan, has already made contact with several clubs.

Quins have been linked with the player, though a spokesperson said: "I can confirm we haven't had any direct contact with Joel."
So that means he'll be signed tomorrow or they've never heard of him. Glad that's clear.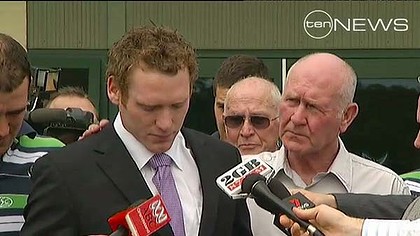 You know you've messed up when you have to leave Australia for something that isn't even a crime down under. The closest example is probably Gary Glitter getting kicked out of Thailand for being too good of a pedophile. "Yeah we're normally cool with it but you're putting a lot of Germans and Irish out of business the way you run through our kids. Try Vietnam instead."
Maybe Monaghan and Michael Vick can start their own support group. Then again Vick might suggest killing the dog that blew him for being a snitch. Never mind.