Kenny Lofton Is A Great Sport
Tuesday, July 20th, 2010 at 7:30 am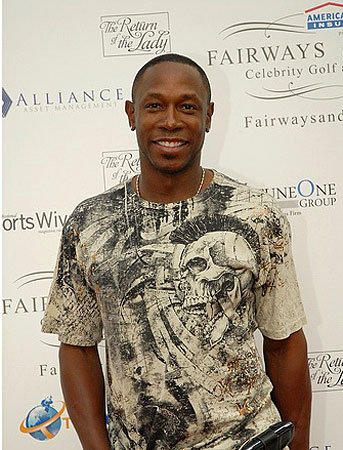 Funtimeinternet's Scott Stephenson took it upon himself to hit up a pro-am golf tournament and ask some celebrities questions of varying silliness. The answers that he gets, of course, are the stars here. Some athletes play along, others, not so much. Here's a couple of the good ones transcribed for you if you don't want to sit through the video:
Stephenson to Kenny Lofton, "Throughout your career, you were known for stealing bases. Do you want to steal a golf cart with me?"

Lofton, "Ah, I can do that!"
And
Stephenson to Charles Barkley, "You had a video game, 'Barkley Shut Up And Jam', do you still maintain the stance that players should shut up and jam?

Barkley (not quite getting the joke),  "Heh, naw man. I love the players, ya know, they're so talented."

Stephenson again, "You were in the movie Space Jam.  Was that real?"

Barkley (starting to get that this is a joke), "Well just another example of me making Michael Jordan look better than he is.
Ok, enough transcribing, watch the video if you wanna chuckle a little. If you stick through to the end, you will see the proof that Kenny Lofton is a great sport with this video. Not that it's hilarious, just makes like the fact that Lofton seems like a guy that is pretty laid back and not just there to dole out the typical boring athlete-speak. He's there to have some fun.
From Fun Time Internet
Tagged with: Charles Barkley • Golf • Kenny Lofton • Pro Am Golf • Street Meet
Filed under: Uncategorized
Like this post? Subscribe to my RSS feed and get loads more!