Tuesday, October 12th, 2010 at 9:17 am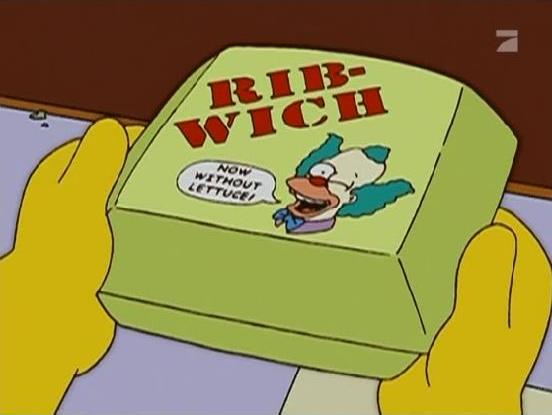 Allow us to take a small break from our infrequent blogging to bring some important news that you want to hear. The McRib sandwich is coming back on November 2nd. Don't act disgusted. There are plenty of you who ate the Double Down or Hardees Chicken Fried Steak and Gravy Biscuit Sandwich. The only reason you haven't eaten that Friendly's Grilled Cheese BurgerMelt is that you can't find a Friendly's.
Many of you McRib vets know that the sandwich can't be found at every McDonald's. You have to be in the know or get lucky. Thanks to the Wall Street Journal, you can find out where the McRib be at. Behold the McRib Locator.
We finally have a useful Google Map. It gives the location and approximate time of the last McRib sighting at a particular location. We're pretty sure he wasn't referring to this but in the words of Ming Tsai, "Peace and good eating." If you eat too many McRibs, there won't be any peace in your general vicinity.