Tuesday, December 21st, 2010 at 10:00 am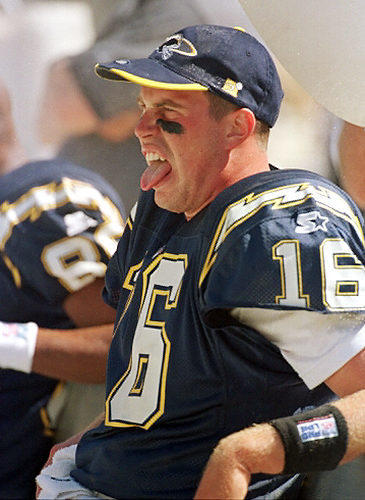 Ryan Leaf has decided to "set the record straight" and write a tell all about the rise and fall of one the NFL's biggest busts in history…himself. You read that correctly, Ryan Leaf is going to write books now.  This story is so awesome and complex, it cannot even be contained in one book apparently as he has signed a THREE book deal to tell his life story.
Leaf's life story is going to be a trilogy!   All the best stories are trilogies, we all know that.  Lord of the Rings, the Matrix, Back to the Future, Karate Kid, Species, the Jim Belushi K-9 trilogy…I could go on.
The first part of the Ryan Leaf Trilogy will focus on his four year career at Washington State University, which will sure to the literary equivalent of The Program. Surely the next book will focus on his four year NFL career, then the final book will focus on being washed up at age 28.
I am looking forward to this so much.  This is must-read material here.  Oprah had better put this on her list, the world needs to know the Ryan Leaf story.  I wonder if randomly throughout the book he'll just yell at the reader to "KNOCK IT OFF!"?