Wednesday, September 29th, 2010 at 8:15 am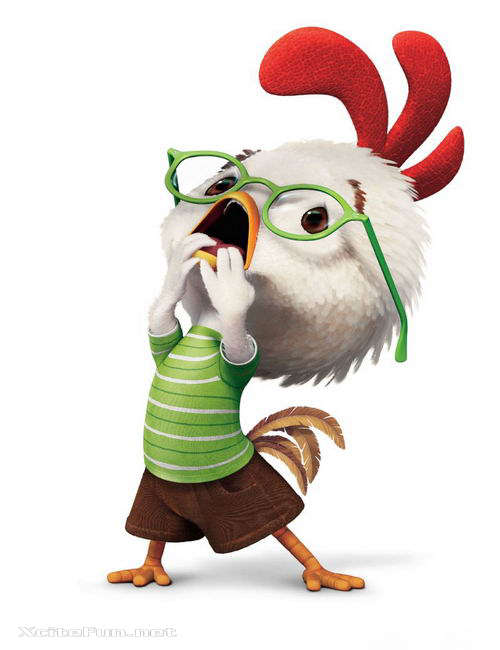 The sky is falling, okay it isn't.  But, I have been gone a while so I feel like being dramatic.   I have been waiting, looking forward to, and longing for this football season for a long time.  Let's just say I had a rough summer.  Then, fall arrived, and with it came pre-season rankings, fantasy football drafts, and fresh starts for every football team- fantasy, NFL, and college alike. 
If you're anything like me, you obsess about this new beginning.  Every coaching hire, every acquisition, every rank.  Then, your fantasy draft day arrives and with it not long after week one making you realize, as i did, that most of the ranking and the research meant nothing.  It was all names on paper, whatever the media and teams felt like sharing, and some knowledgeable guesswork. 
It's always this way to a degree.  But, this year, unlike others in recent memory, predictions and educated guesses were all thrown out the window.  The 49ers were supposed to be the popular upside pick on the rise, right?  The Cowboys are supposed to make it to the Superbowl being held in their own stadium.  This had to be the year the talent on paper showed up on the field in week 1.  The Chiefs and the Bucs couldn't be all that good, could they?  Tomlinson couldn't have enough juice left in his legs to cast a shadow on Shonn Greene. 
But then the Cowboys lost 2 in a row, Green was showed up by the supposedly washed up LT, the Chiefs were 2-0, and then, to top it off, Peyton Hillis scored 32 fantasy points against the Ravens, who hadn't given up a rushing TD in either 2 previous games this season, while riding my bench in week 3.  While I know I am not alone, when it fell on top of MY head, I really felt it.  This season there seems to be some awful football being played.  Or is it just me?  I am not saying there isn't any quality football being played.  I am simply saying that I am shocked at the level, and amount, of mediocrity. 
Maybe this has something to do with the fact that injuries are reigning over the NFL, leaving those with Chris Johnson, Ray Rice, Andre Johnson, Mike Turner, or pretty much anyone playing QB for the Eagles, to begin the drop/add waiver wire game, or the handcuff game, that all of us as fantasy managers, and more importantly those working in front offices, know so well. The high ankle sprains, toe injuries, groin issues, and NO, I am not referring to the Kansas City junk grabbing week 1 and 2 drama, have probably touched most of us at this point, pun intended. 
But injuries aren't to blame everywhere and some things could have been predicted.  The Cowboys were just overrated.  Again.  I don't care if they beat the Texans.  Marion Barber and Felix Jones should be tearing it up.  They should not wait until their coaches job is on the line, again, to win a game.  Peyton is dominating and it doesn't matter who is on the field catching the ball when he's the one throwing it.   He finds a way for his team to win.  The Chargers are, once again, having a slow start despite Rivers throwing for over 300 yards.   Arizona is bad. 
A psychic in the East Village could have "predicted" these things for a $5 palm reading.  But, other things, not so much.  Mike Martz and Jay Cutler seem to be in love.  Vick got the starting job a day after Andy Reid assured us Kolb was his man, which wasn't long after he traded his franchise QB to a division rival making everyone really believe Kolb was his man.  The Rams, and their fans, have to be looking forward to the many wins they now have to know are coming this decade.  Ben Roethlisberger?  Who?   The Steelers don't need a pro bowl QB with a super bowl ring to win games.  It seems any guy off the street can play QB for them.  Hey!  Hey, you!  Want to play quarterback for the Steelers?  Big Ben is no longer needed and the way Pittsburgh fans were feeling about Roethlisberger before they were winning without him might just lead to him losing his starting gig.  I wouldn't be surprised if they start him immediately but, I wouldn't be surprised if they don't.  They are one of the only teams in football I would say this about, we all know what the Jets would do. 
After three weeks of football season I have been wondering what some of these teams were doing this off season?  For example, I know the NFL has become a run by committee league.  But, really, someone should have told the brilliant mind of Bill Belichick that even 3 brittle mediocre RBs would not lead to a running game other teams would fear.  Especially when your star wide receiver is getting older.  Still talented, no doubt, but older.  Minnesota really did put all their eggs in Farve's basket.  How's that working out for them?  Working out in the local high school stadium is not the same as training camp it seems.  I, for one, am shocked to learn this. 
Many teams seem to have ignored, or could not manage to aqcuire the talent needed to fill their holes.  The Saints, Patriots, Jaguars, Giants, Cowboys, and there are more teams I am omitting, have clear personnel problems, or lack of personnel causing problems, costing games, and possibly costing some teams their whole season. 
I can say from experience that it is awful to realize only 3 weeks into the season that the season already appears over for the team you root for.  Take solice in the fact that if One Tree Hill can manage to stay on the air for this long, there has to be some way those in this position can get passed the frustration and keep watching football on Sundays without throwing the new 55″ LED LCD television you purchased right before this season started out the window, right?  I mean, there's still a fantasy team to manage and picks to make at least, right? 
There has to be something that can be learned from all this. So, in no particular order, here is what I learned, or learned before but forgot and then quickly remembered, in no particular order.
Handcuffs are worth the bench space.  I don't care that there are reports Ray Rice is walking without a limp and is reporting he feels fine.  The MRI results haven't been announced yet.  He's on my fantasy team and I already picked up McGahee.  If I owned Mike Turner, I would own Jason Snelling too.  There always has to be someone you can drop.  Like, for example, Eddie Royal.  Just like last season, he's an unpredictable tease.  I am sure there's an Eddie Royal or a Shonn Greene on your roster just waiting to be dropped.  Then again, the week you drop them is always the week they break out.  Don't worry if it happens, they'll be back to tease and break someone else's heart the week after.
The NFL is insane to be thinking about expanding to 18 games while also adding restrictions to off season work-outs.  The green, oh, I'm sorry, I meant the greed, is messing with their heads.  If Steven jackson, Andre Johnson, Mike Turner, Ray Rice, and the many concussions haven't convinced them this is an awful idea, nothing will.  I blame the monkey commercials.  People really do want to see 2 more weeks of monkey commercials. 
A great coach and/or a great defense can win games.  No prolific running, or passing, game is required. 
An internal team turmoil that we can see is present, but will never really be fully reported, can kill a season.  Just watch the Giants yelling right behind Coughlin on the side lines.
Unless you are Peyton Manning, one player cannot carry an entire team for an entire season.  Sorry Drew Brees.  Any comparisons to Peyton should just stop.  There were other greats, there are other greats, there will be other greats.  But, he isn't just great. 
So, if you've already given up on your team for the season, there's always fantasy, or an underdog team you can't help but enjoy watching win.  And, if that isn't enough for you, keep in mind that next year there might not be any football to watch (wow, it seems I turned 30 and started actually becoming my mother, perspective and all).