Tuesday, January 22nd, 2013 at 5:07 pm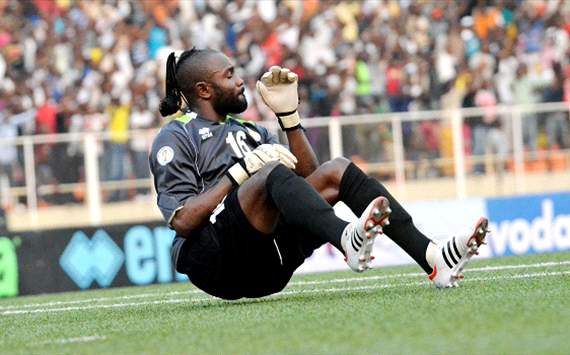 The African Cup of Nations is one of the most slept-on soccer tournaments in the world. 2010 saw Togo's team get shot up in their bus and Nigeria's president try to ban the Super Eagles from international competition after they flamed out in the group stages. Zambia won the final after 15 penalty shots.
This year's has been less eventful so far through the opening round besides this flying kick from Jemal Tassew that saw him get a red card while being carried off on a stretcher after faking an injury. Note the ref laughing as he signals for the medics to get Tassew off the field.
The tournament was moved to South Africa from Libya due to somewhat extenuating circumstances. Unfortunately this heralded the return of the vuvuzela. If no one is there to blow a vuvuzela, does Cape Verde still suck? Not as much as Bafana Bafana.
H/T to The Guardian