Tuesday, March 1st, 2011 at 11:01 am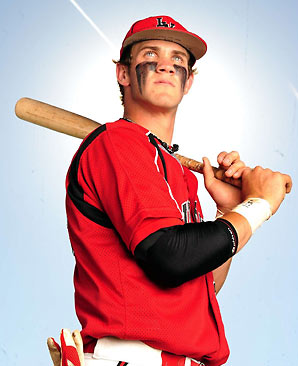 Young Washington National, Bryce Harper, played in his first simulated game against real major leaguers yesterday afternoon and do you want to guess how he fared in his two at bats?  Well he struck out twice.  Disappointing?  Totally! Surprising?  Not in the least.
It just can't be surprising if you've followed sports in this town for the last twenty years.  DC has been full of young athletes with promise that only serve to let us down over and over again.  We have had several high draft picks or young phenoms that have come into this town and failed, sometimes in spectacular fashion.  DC might actually be one of the worst cities in all of sports in terms of positively assisting in a young athlete's growth.
Plus, he's super young (big strike against him), he's super confident (can he handle not having immediate success), and he's super inexperienced (can he handle injuries, can he handle the life in the big city, can he handle his money). The odds really are stacked against this kid unless the stars align.
The stars rarely align in DC however. If history is our guide, Harper will be yet another huge disappointment. So let's look at a brief history of the other highly touted disappointments DC has had, at least in recent memory: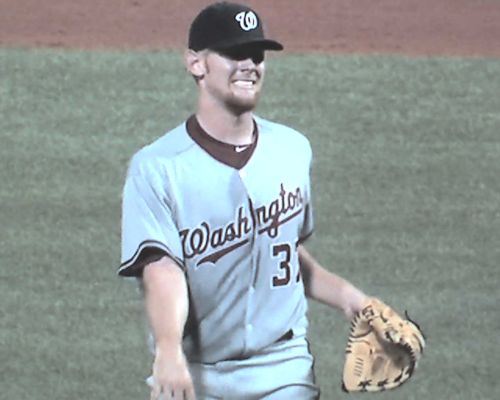 Stephen Strasburg
Ok, so sure, its a little early to judge the whole career of this kid but c'mon, he blew out his arm in his first taste of the majors.  That is a huge disappointment.  Especially from a pitcher who can only be compared to the likes of Doc Gooden, who never took care of his body and in fact abused it to hell with drugs and partying but still managed to avoid Tommy John surgery his entire career.  This city named the day that Strasburg pitched "Strasmas!" for crying out loud. What a huge disappointment that in his FIRST YEAR he blew out his arm.
Sure he could recover from it and be as good or even better than what he was those first few starts he had for the Nationals.  On the other hand, he couldn't.  Knowing DC superstar disappointment history…he probably won't. As of right now, this whole city is disappointed that Livan Hernandez will be tossing out the first pitch on opening day instead of Strasburg.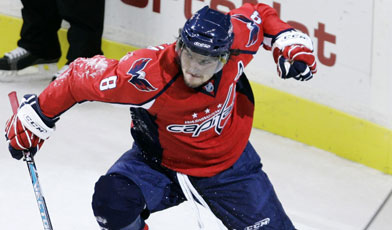 Alexander Ovechkin
This guy was supposed to be a combination of Wayne Gretzky and Mario Lemieux with a dash of pre-concussion Eric Lindros in there.  A big guy, unafraid to mix it up, who was agile, fast and an unstoppable scorer.  He was supposed to be the best. For a little while, there might've been an argument that he was the best, this year however, he isn't even close.
With 24 goals in 63 games, Sidney Crosby is STILL ahead of him even though he's been out with a concussion for what seems like half the year.
This isn't even the real problem with Ovechkin however.  All of this season stats could just be a massive, season-long slump. A blip on the career of an incredible player.  Its way too early to tell.  The real problem with Ovechkin is that he has never won anything, anywhere.
Great players are supposed to elevate the talent around them…or at least win a championship at some point.  That Ovechkin hasn't been able to do that yet, despite teams full of massive talent and promise, is INCREDIBLY disappointing. Read the rest of this entry