Tuesday, February 15th, 2011 at 8:20 am
Ok, so this is a day late for Valentines day, but better late than never.  Say you want to get your special baseball loving girlfriend something special, but don't want to go with the typical bouquet of roses.  Well, this guy Mark Ellingson came up with an interesting idea to cut away the leather from a baseball, and arrange it into a rose.  Thus was born…The Baseball Rose.  A three pack of roses will set you back $29.99.  Considering official MLB basballs will set you back $12.99 apiece, this isn't so bad is it? I dunno, maybe it is.
Check out this video about the guy and try to guess if he has smoked ANY weed at ALL before this interview.
As a matter of fact, today is Susan B. Anthony day!  I think that a 3 pack of baseball roses would be the perfect gift to send your beloved in celebration of such a romantic holiday.
Certainly a lot nicer than getting your significant other this baseball rose….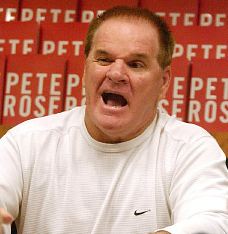 *Shudder*