Tuesday, August 16th, 2011 at 8:10 am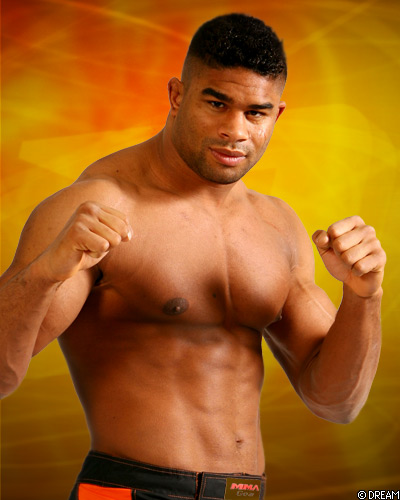 The Deuce tends to play fast and loose with stories; leading our overzealous reporters to report on news that may not actually be true; like when I tell people that I have had sex with a woman; or that I am potty trained.
Today I come bearing better news that much like the NFLPA and the NFL owners, Zuffa and Golden Glory are in negotiations to bring Alistair Overeem to the UFC, to promptly pop the bubble of hype around the former Strikeforce heavyweight champion.
Fuel our anticipation and false hope, ESPN:
Bas Boon, who represents Overeem through Dutch management firm Golden Glory, clarified to ESPN.com that the 31-year-old fighter is currently "in a negotiation period with Zuffa." Boon declined to discuss details, though sources familiar with the arrangement between Overeem and Strikeforce explained the fighter is bound to exclusive and separate 120-day negotiation and matching periods with the Las Vegas-based promoter.

Zuffa, through a representative, declined to comment on Overeem's contractual status.
during a pre-fight interview for UFC on VS 5, Mr. Clean spokes model Dana White said that the UFC would love to add Overeem, but that Golden Glory (sounds like the production company my ex works for out in the Valley, she does DP, and I don't mean baseball) would have to play by UFC's rules. UFC doesn't want to pay tribute to GG to use their fighters; they prefer to pay the fighters directly. GG counters that they handle promotion; marketing for the fights; and provide a buffer to ensure that international fighters get their proper attention, and protection, when they fight in the U.S. GG also promotes fights for Fedor Emelianenko.
Taking advantage of immigrants in one of the things America does best, so why should that change now? Also, don't hold your breath waiting for Dana White to cave. He's like a bald, blunt, and far less appealing Ronald Reagan. Okay, bad comparison GO WRITE YOUR OWN POST! (pops coin into Peep Show booth).