Wednesday, August 25th, 2010 at 9:30 am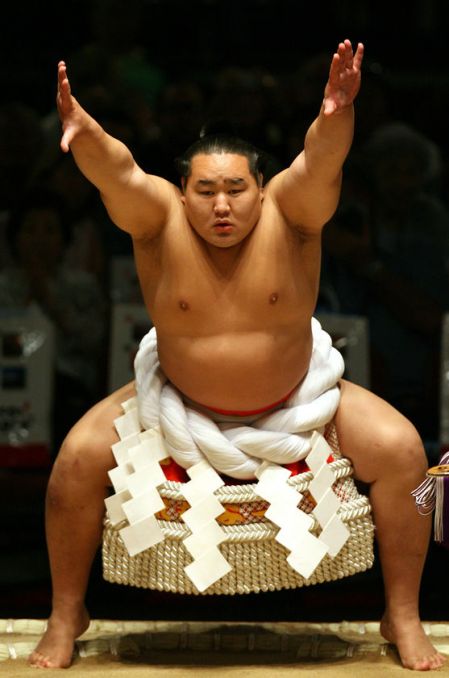 "The fingers you have used to dial are too fat. To obtain a special dialing wand, please mash the keypad with your palm now."
That message probably isn't as funny to sumo wrestlers as it is to Simpsons fans. One can only imagine the struggle they go through when trying to call an ambulance due to a 5th heart attack. Imagine not being able to order dolphin or blue whale from your favorite delivery spot because you can't dial the number. Cheer up, yokozuna. Wave your hands in the air like you just don't care like our friend pictured above. Steve Jobs and Apple have the solution to your problems.
The Japan Sumo Association will begin giving iPads to wrestlers to resolve their issues with regular sized cellphones. Apparently their fingers are too large for standard cellphone keypads. Go figure.
The association also wants to improve communication by preventing wrestlers from missing calls or messages because they can't use their phones. It's the iPad or oversized Jitterbugs. Now they can throw matches and bet on snow monkey wrestling instantly. General Tojo would be proud.