Tuesday, October 19th, 2010 at 8:00 am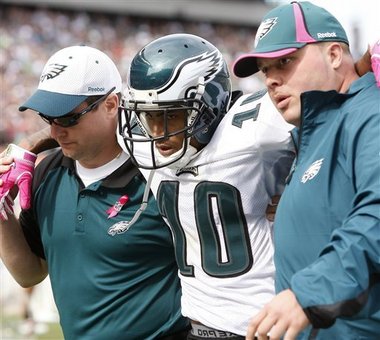 Did you see that vicious hit on Desean Jackson on Sunday?  Brutal, by all means.  If you didnt, watch this before it gets taken down off the interwebs.
Dang! I say, dang that was a hit! Amazingly enough, there were several other helmet to helmet and wince inducing hits this past weekend and a lot of players were taken out of their respective games due to them. I mean, James Harrison of the Steelers took out two of the Browns' receivers all by himself!  That is impressive and scary all at once.