Tuesday, November 22nd, 2011 at 8:30 am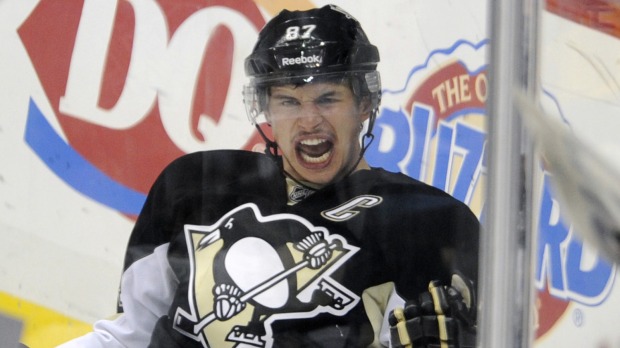 Sidney Crosby came back to the Pittsburgh Penguins last night, in a big way. Sidney scored 2 goals and had 2 assists in his first game back from two concussions sustained last season while routing the Islanders 5-0. While I am no fan of the Penguins, having Crosby back playing hockey is a good thing for the NHL as a whole. The guy is just electric, he is a star. If the NHL is going to attempt to absorb some NBA fans that are giving up on basketball during the lockout then this guy needs to be on the ice. Check out all four of his points here, including his first two goals in over a year:
I don't care where your allegiances lie, what Crosby did tonight was fantastic. I dont think I could perform my day job that well coming back from a year and a half break. Lets just hope the kid stays healthy and he doesn't become the next Eric Lindros, Paul Kariya or Pat LaFontaine.