Monday, August 30th, 2010 at 10:30 am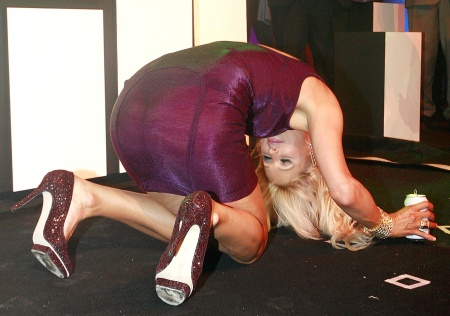 You probably thought we were talking about rugby. No, we're talkin' prostitution. 2014 is only four years away yet prostitutes in Rio are already thinking and planning ahead in anticipation of the World Cup's return to Brazil.
Brazil, like South Africa, has plenty of work to do before the World Cup begins in four years. There are stadiums to be built and renovated. Transport infrastructure has to be upgraded and streets have to be cleaned up. One can only assume all favelas will be walled in like Palestine. While most people are happy about the impending modernization, people involved in the pimping game aren't as pleased.
While most are celebrating the city's regeneration, Vila Mimosa's prostitutes and their employers are growing increasingly nervous that the city's makeover may see them driven out by mooted plans to bulldoze the area and replace it with a platform for a high-speed rail-link between Rio and Brazil's economic capital Sao Paulo.

"As soon as the rumours started going around people started knocking on my door and saying: 'How are we going to earn a living if they make us leave'?" said Cleide Nascimento Almeida, the head of Vila Mimosa's residents association. "The city is going to undergo big changes for the World Cup and the Olympics. [But] the red-light district cannot be moved outside of the city centre no matter how shameful the government might think this place is," she added. "The city centre is where the people come to work and when they are not at work it's where they come to have fun."
Shutting down the area to rebuild will simply drive the business to other locations around the city. Brothel owners will obviously mourn the loss of income but maybe the women employed or used by the pimps will be able to find another vocation.
"Men will go anywhere [for sex]," said the 21-year-old prostitute, who works under the name Julia and dreams of leaving the Vila to open a fish shop on the beach
Well…they'll more likely pick up where they leave off in a new location. No way we're touching the fish shop quote.