Tuesday, June 29th, 2010 at 1:19 am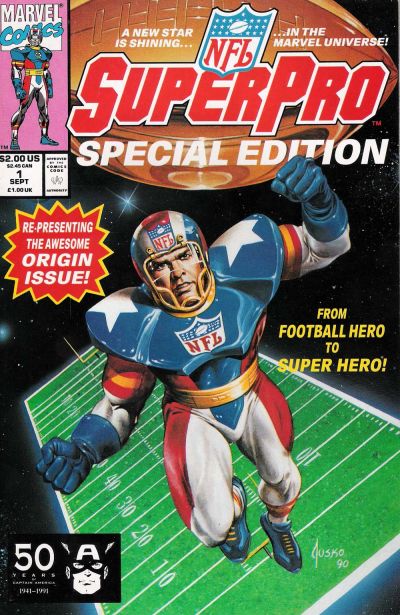 In an effort to take over from parents the role of primary indoctrinator into children's minds, the NFL is going to be developing a cartoon series for the Nickelodeon Network.  Its not just any cartoon either, its going to just be a series of 2 to 5 minute clips telling a story that leads up to an hour long movie before the Super Bowl. You can already tell that the league wants this show to be like kiddie crack can't you?  The NFL is bent on getting their game into the minds of kids. One big gigantic marketing ploy disguised as a tv show.
And what is the show is actually about?  Here's what, via FoxSports:
"Rush Zone: Guardians of the Core" is based on the league's website for kids. Among the stars set to do voiceovers as themselves are New York Giants quarterback Eli Manning and New Orleans Saints coach Sean Payton.

The show is about a 10-year-old boy whose superpowers include the skills of an NFL player. He must protect valuable supernatural objects hidden in the league's stadiums.
The skills of an NFL player? Is that going to be of the laser rocket arm variety like Peyton Manning or the ability to kill someone and get away with it like Donte Stallworth? Is it more like the blinding speed of DeSean Jackson or the chemically created super strength (just like Captain America!) that players like Brian Cushing have obtained?
Should be exciting. Can't wait to see what happens to this poor 10 year old boy, maybe he'll have some debilitating life long physical injuries by the time he's 30!